Here's a step-by-step guide on how to redeem a treat using your mobile phone:
1. Download and Register: Start by downloading the SnackDrop app from Google Play or the App Store. You can also get the app link from our Snackdrop website. Register an account using the email address associated with your treat.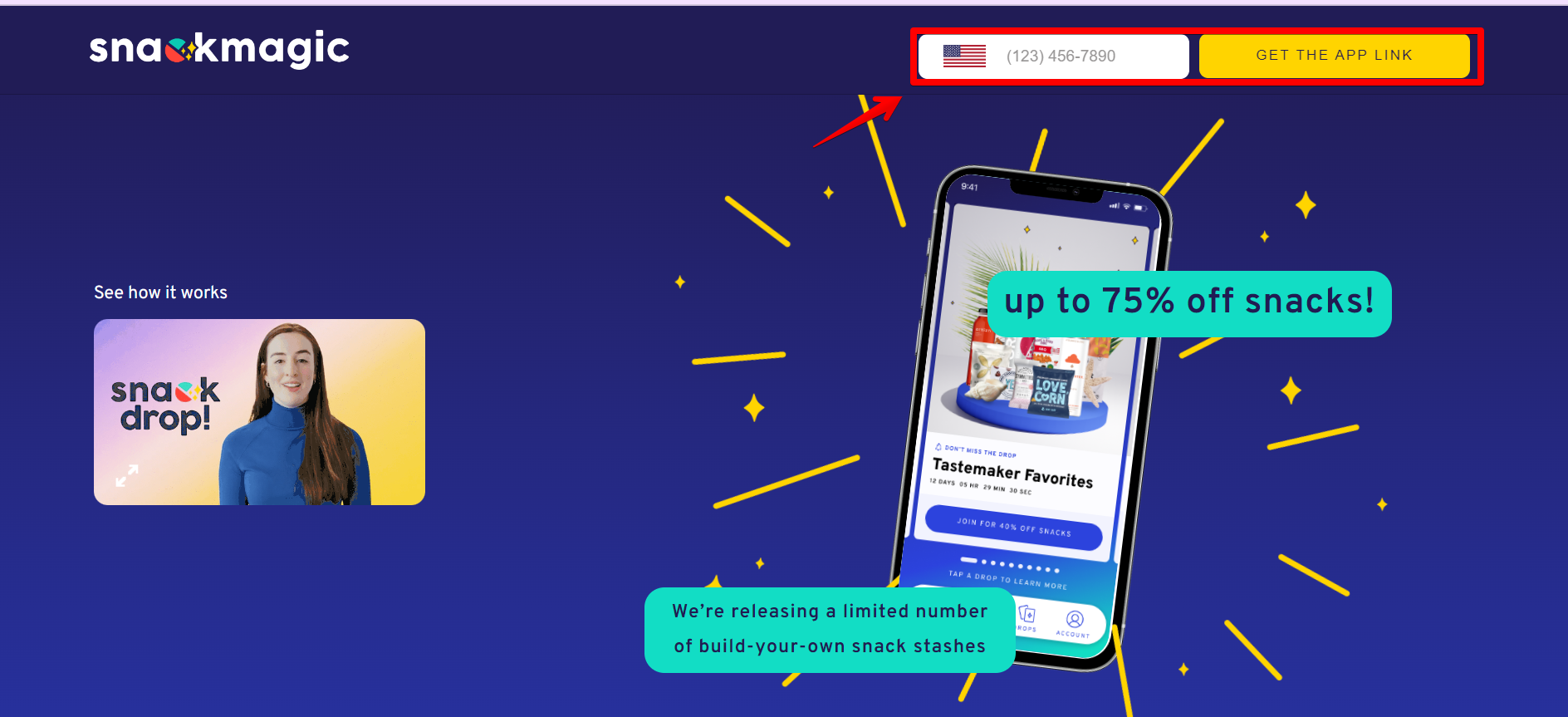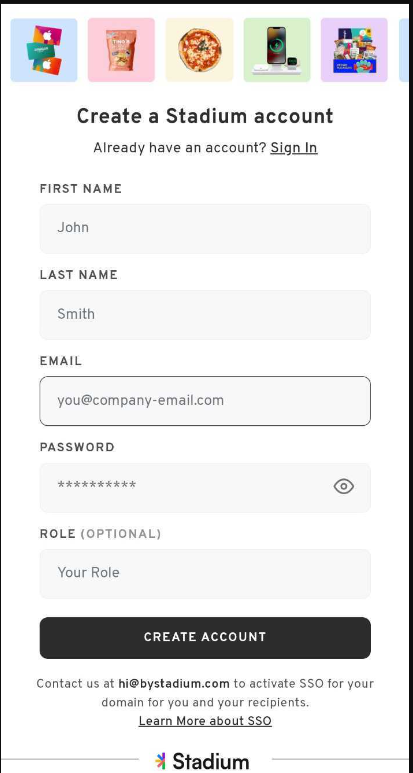 2. You may open the invitation email on your phone and hit the GET YOUR SNACKS button.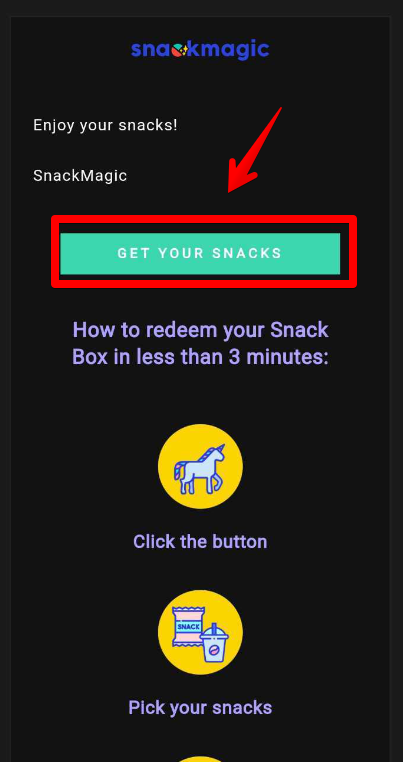 3. Start Redeeming: On the app, click the "START" button to begin the redemption process.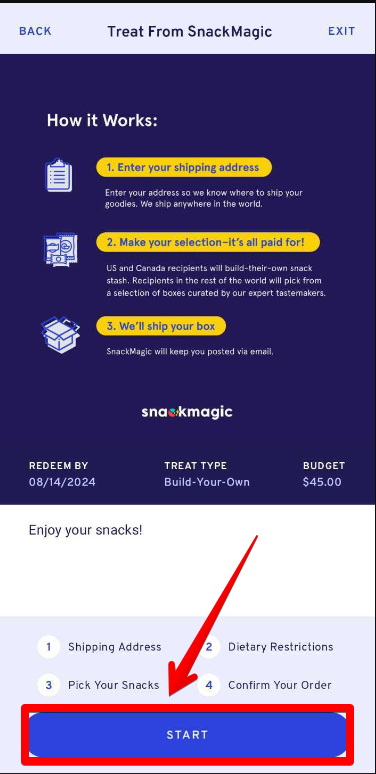 *You can also navigate to the app's main menu and tap "REDEEM YOUR TREAT" or "See All" to explore available treats.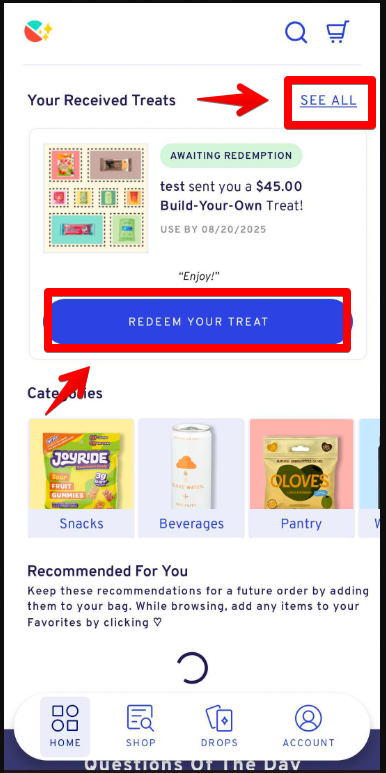 4. Add Shipping Address: Add or select your shipping address and tap "NEXT."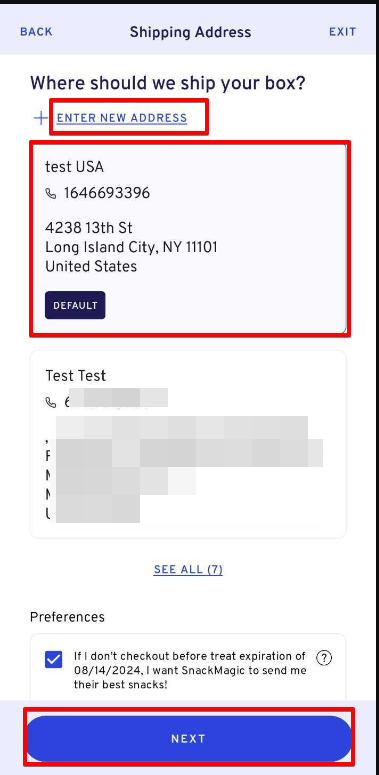 5. Dietary Restrictions and Preferences: Choose your dietary restrictions and taste preferences if applicable, then tap "NEXT."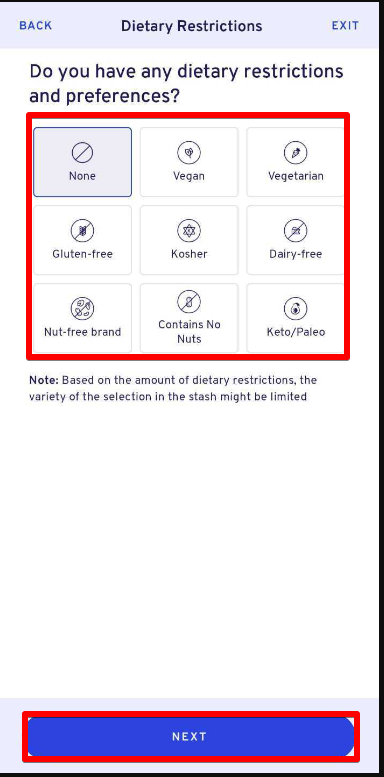 6. Explore the Menu: You'll be taken to the menu, where the total treat budget is displayed at the bottom.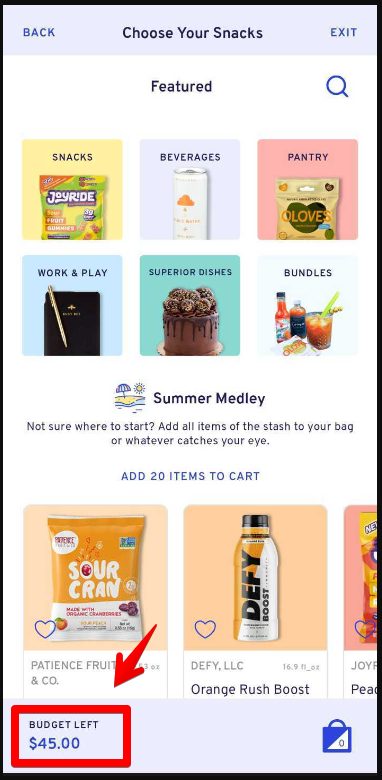 7. Select Items: Browse through the categories and add items to your cart. To view items from other categories, scroll down and tap "View All" or choose a preferred category under "Browse All Snacks."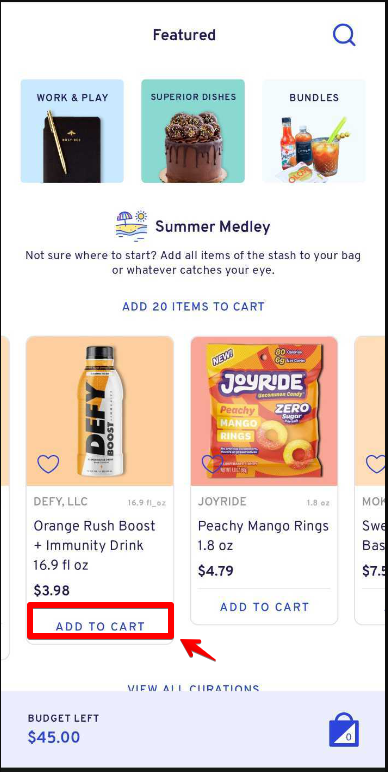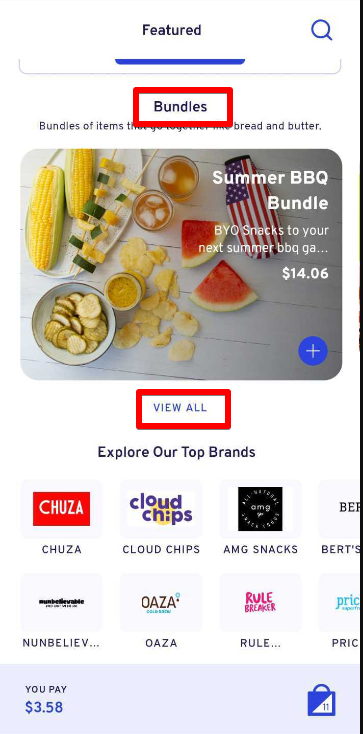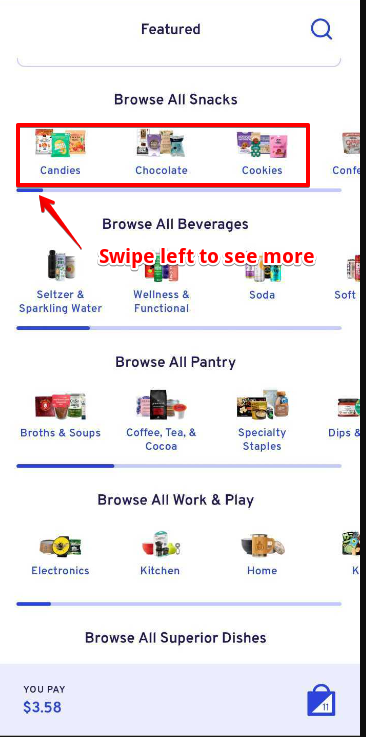 8. Checkout Process: When you're ready to checkout, click on the bag icon.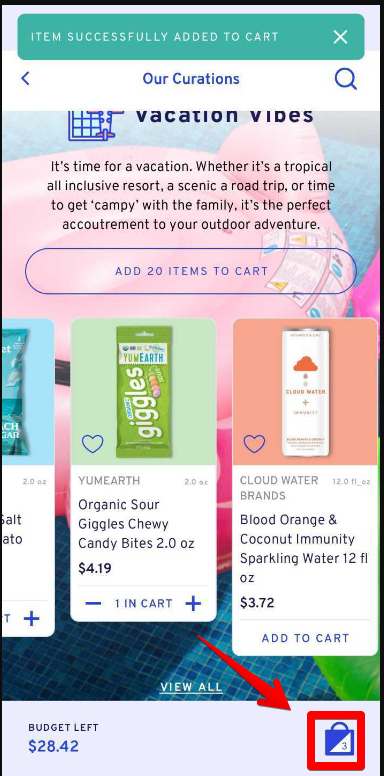 *If you exceed your budget, it will display how much you need to pay.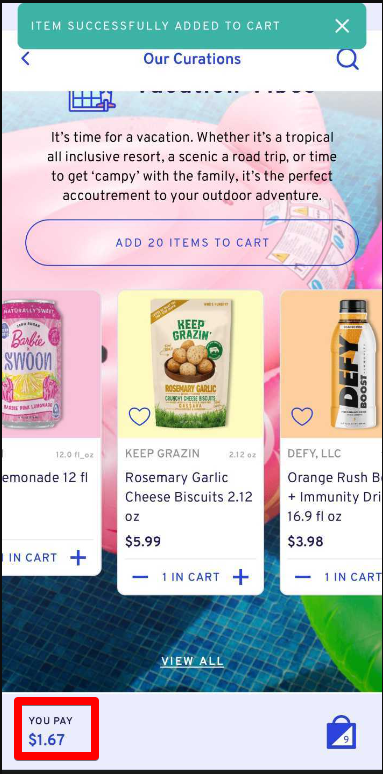 * If you didn't intend to go over the limit, you can either remove all or some of the items by clicking the bag icon and then tap the trash icon on the item you wish to remove. You can reduce the quantity by clicking the minus sign button.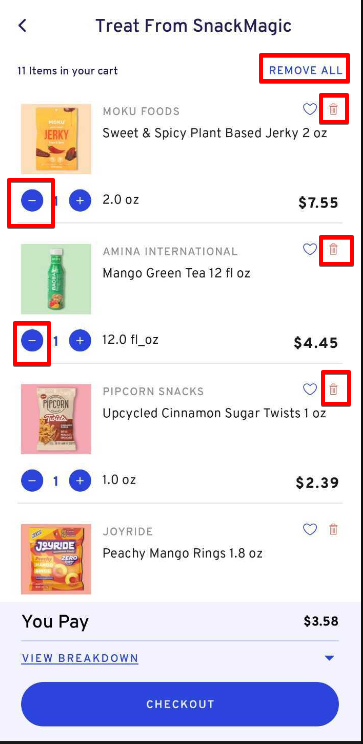 *If you haven't reached the minimum required amount, the app will display the minimum amount in red at the bottom. To continue adding items, tap the back button.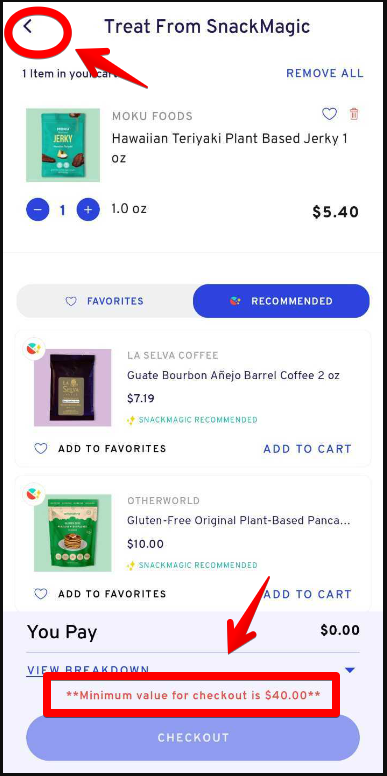 9. Once your cart is ready, click the "BAG ICON," then "CHECKOUT." Review your shipping address before tapping "PLACE ORDER."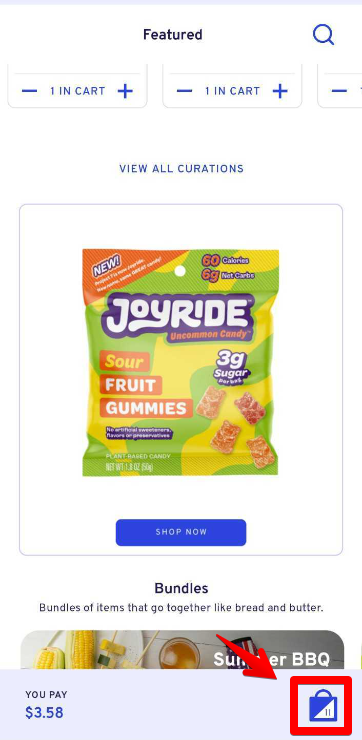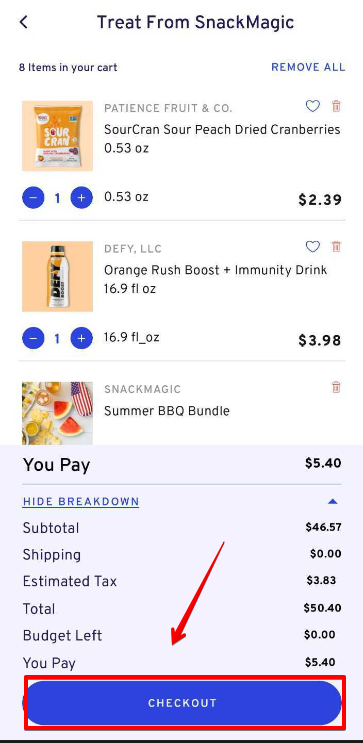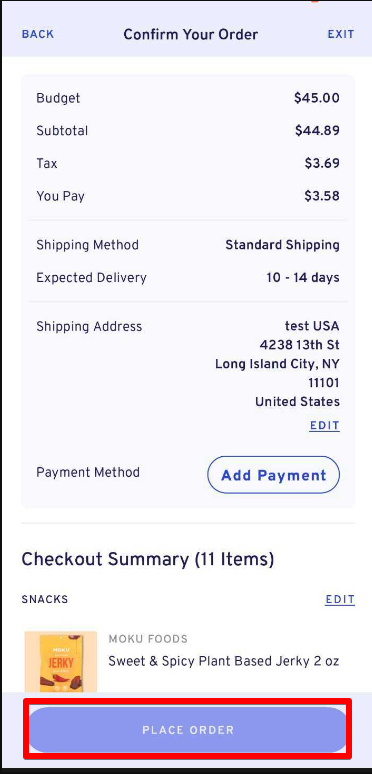 Top-It-Off Option: If you've reached the minimum amount but haven't used your entire budget, you might be prompted to select a top-it-off item. Make your selection within 60 seconds, or the app will choose items for you to maximize your budget.
10. Confirmation and Tracking: After successfully placing your order, a confirmation page will appear. You can download your receipt, and an automated email with tracking information will be sent once your order is shipped. Click "Done" to exit the page.
Congratulations, you've successfully redeemed your treat using the SnackDrop app!



---
Any question(s)? We're here to help! Ask us anything via CHAT / EMAIL:
snackmagic.com
hi@snackmagic.com
or
Request a demo with our account specialist here.