Ready to add swag to your swag locker? Here is a step-by-step guide on how to add swag to your locker before sending them to our warehouse.



Note: If you already have an existing swag added to your swag locker and are just looking to restock your inventory, there's no need to add the swag again. Just send us an email to hi@snackmagic.com with the tracking number, name of the swag, and the quantity you are sending so we can inform our warehouse team of the upcoming delivery.

If you haven't added the swag to your locker yet or you are sending a new swag please follow the steps below.



Here's how:

1. Log in to Your Account:
Go to https://www.snackmagic.com/ and log in to your account.

2. Access Your Swag Locker:
Click MySnackMagic then click on Swag Locker.

3. Initiate the Addition of New Swag:
Click "ADD NEW SWAG"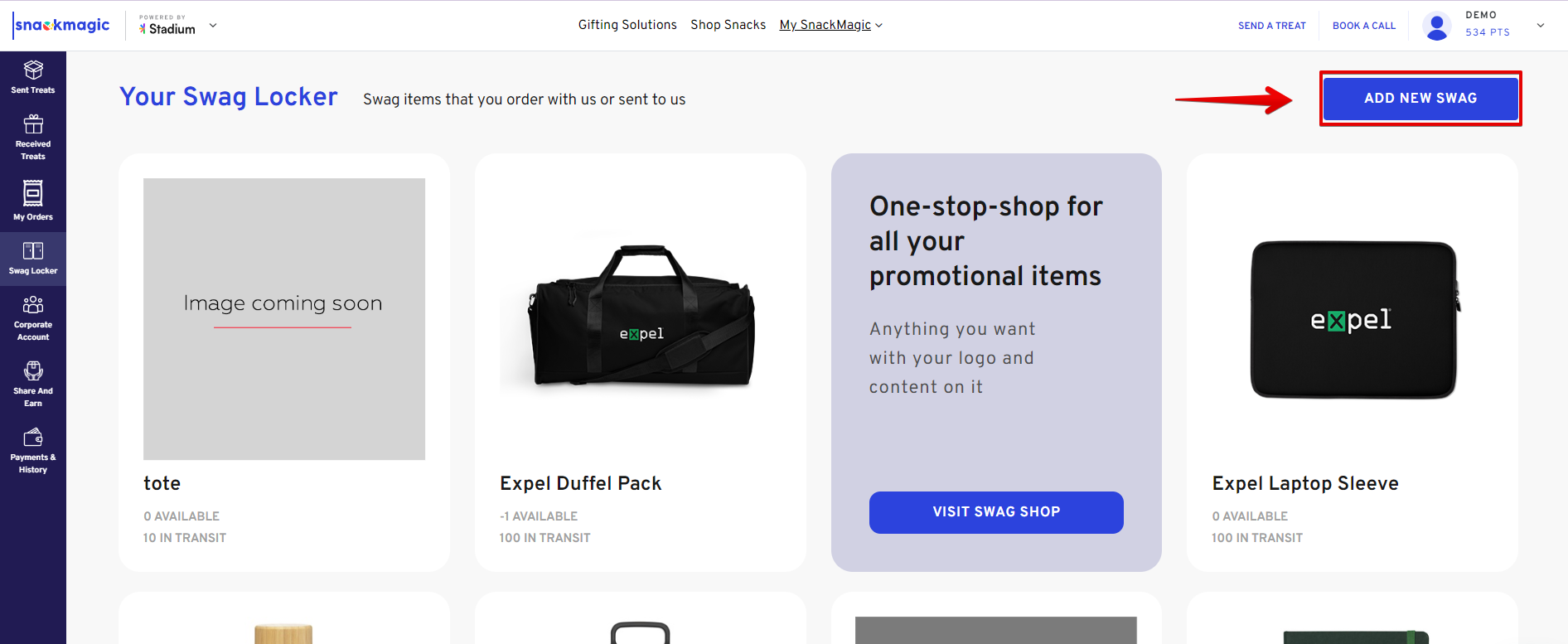 4. Select Swag Type:

Since you are providing the swag, choose "I am sending a new swag item."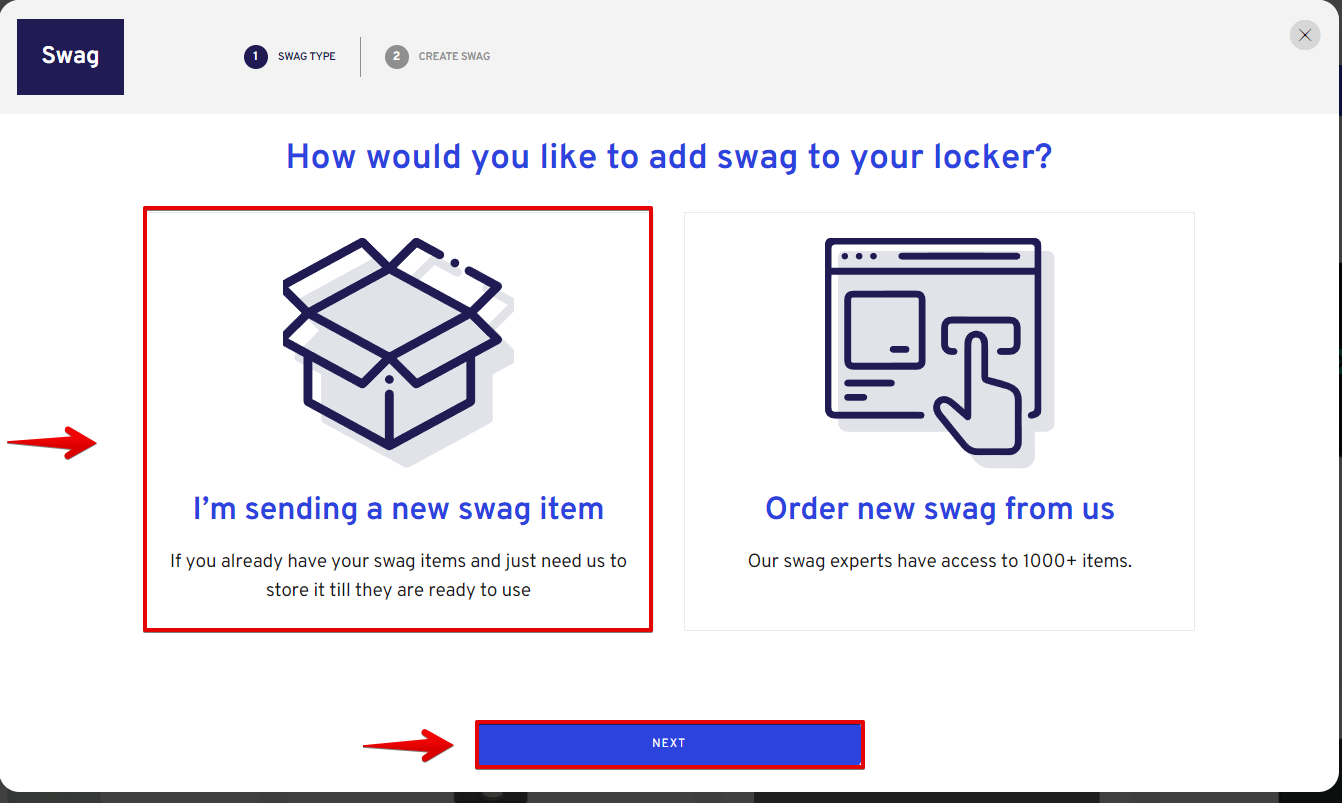 5.Complete the Form:

Add the Item name, description, expected quantity, and upload a photo of the swag. Once done click CREATE SWAG.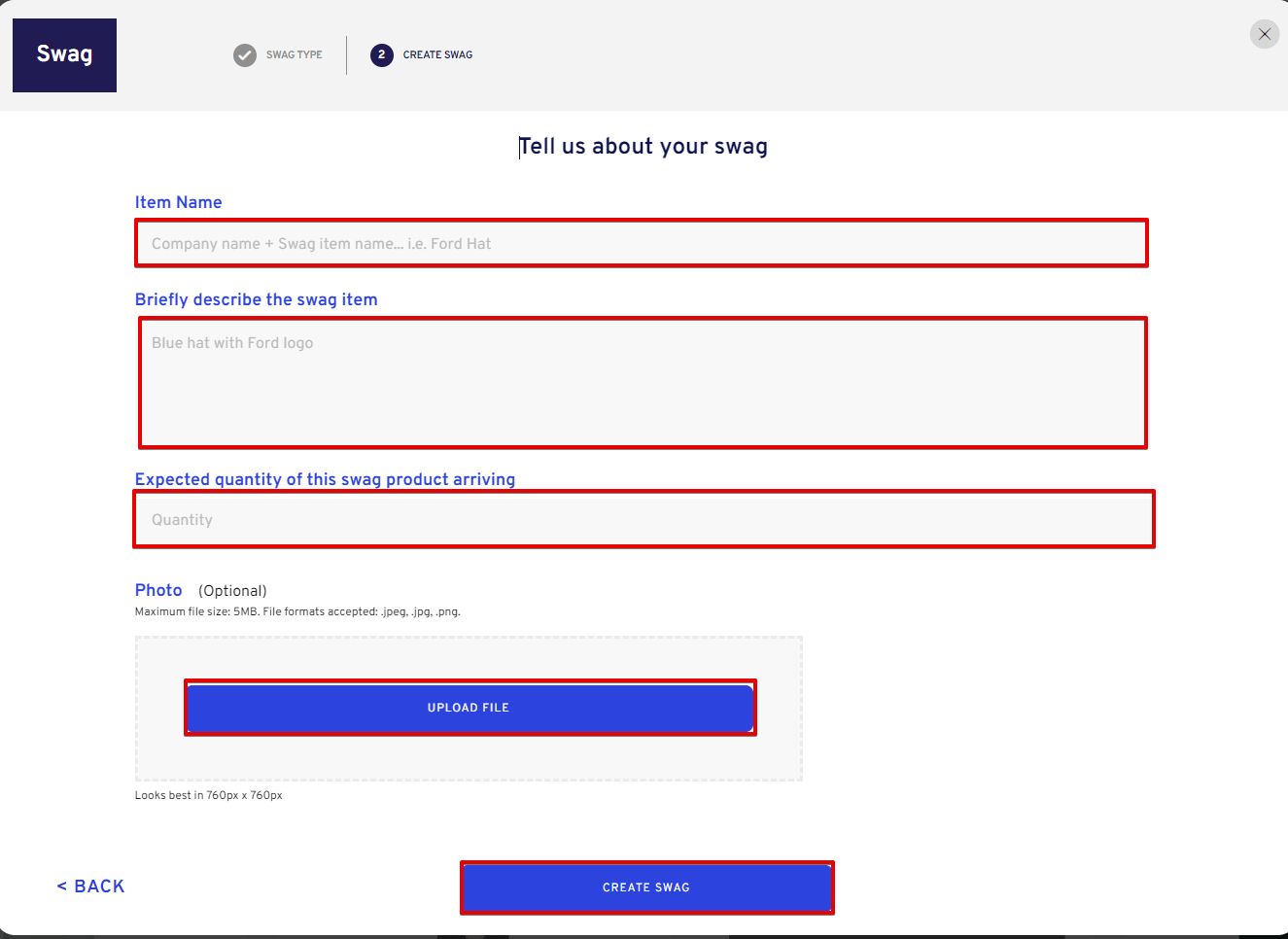 6. Ship Your Swag to Our Warehouse:

Refer to the guidelines in the article "Where do I send my swag to?"for detailed steps on sharing the tracking details of your swag. This ensures our warehouse team can efficiently track the incoming swag from your end.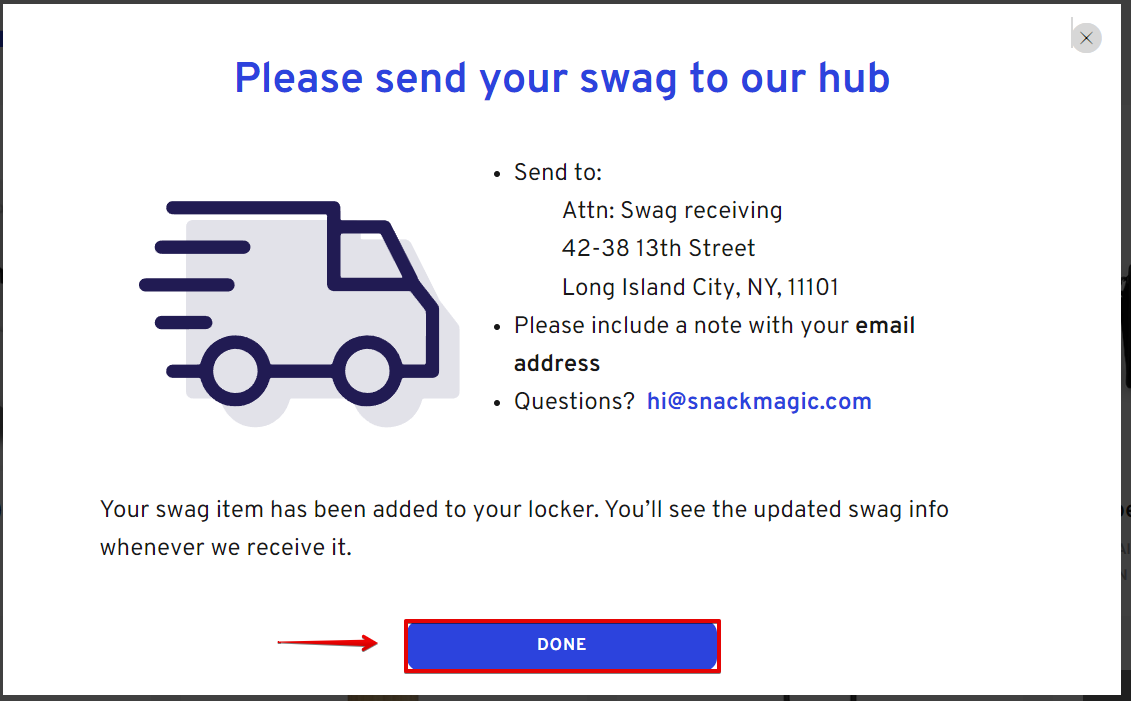 Once your swag is successfully delivered to our warehouse, the updated quantity will be reflected in your Swag Locker.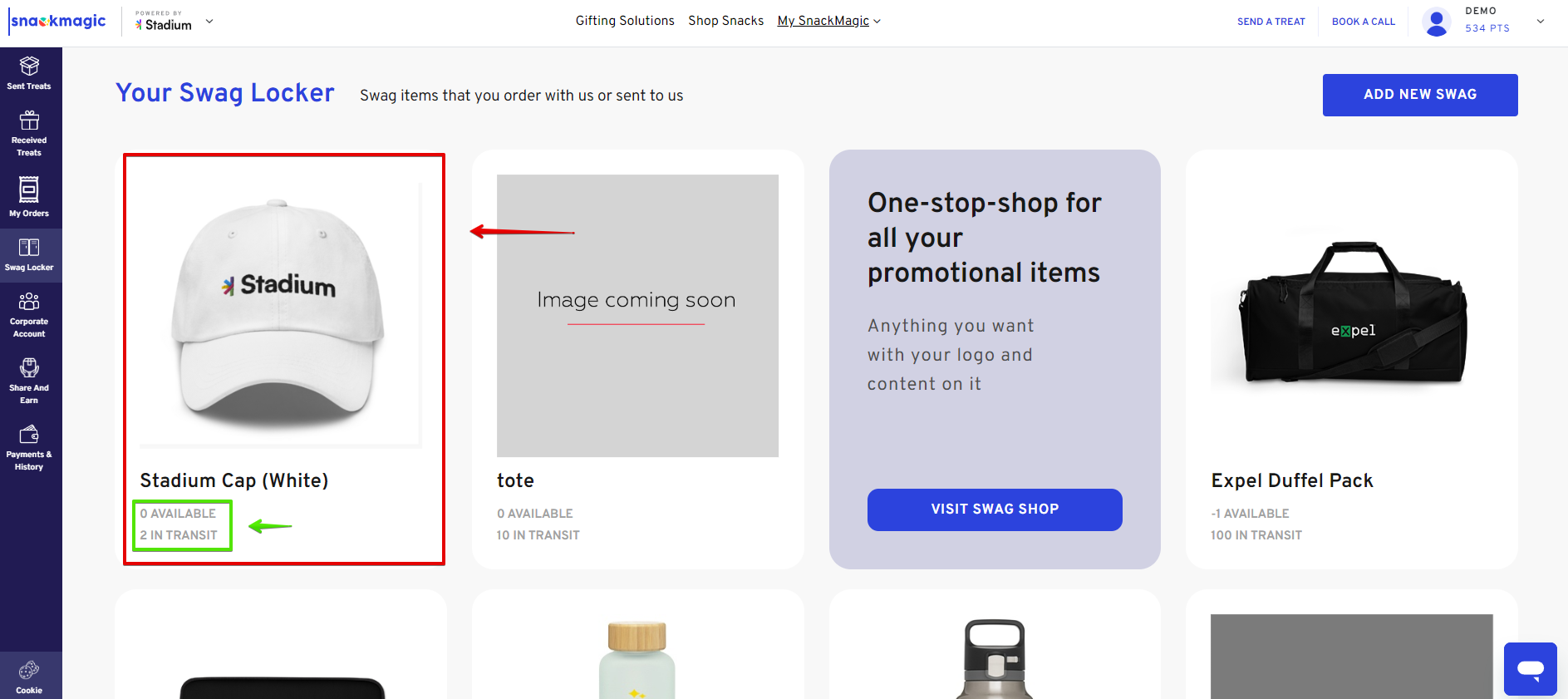 ---
Any question(s)? We're here to help! Ask us anything via CHAT / EMAIL:
Request a demo with an account specialist here.