Effortlessly send out swag items to your recipients through our streamlined Swag Only order option. Follow this concise 3-5 minute guide to breeze through the process:


Note: The process below is intended for Swag-Only orders where recipients receive identical sets of swag items along with an invitation link to input their address. If you prefer providing your recipients' addresses without sharing a link, please email us at hi@swagmagic.com so we can guide you on the next steps.


Managing Swag Variations: If your redemption involves variants like sizes or colors, please reach out to hi@swagmagic.com before sharing the link or placing your order. In your email, provide details about the swag items and the quantity per size or color. This enables us to create a swag collection for your order, allowing recipients to select their preferred size or color while redeeming.


Now, let's dive into creating your Swag Only order:
Access SnackMagic Website: Head over to snackmagic.com and click either "START AN ORDER" or "SEND A TREAT."


Complete New Treat Form: Fill out the new treat form with the required details. Ensure to select "Swag Only" as the type of order.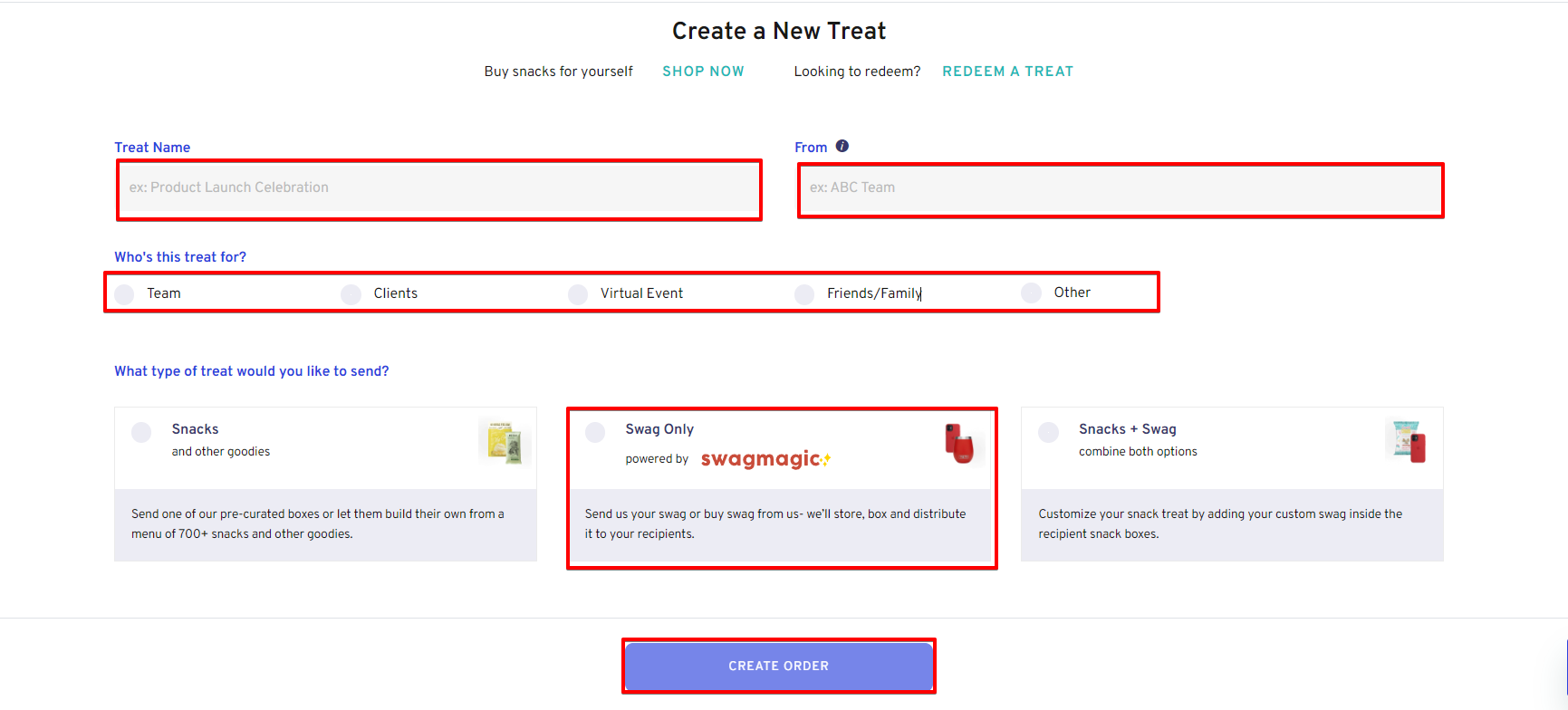 Read the following information on the prices and instructions.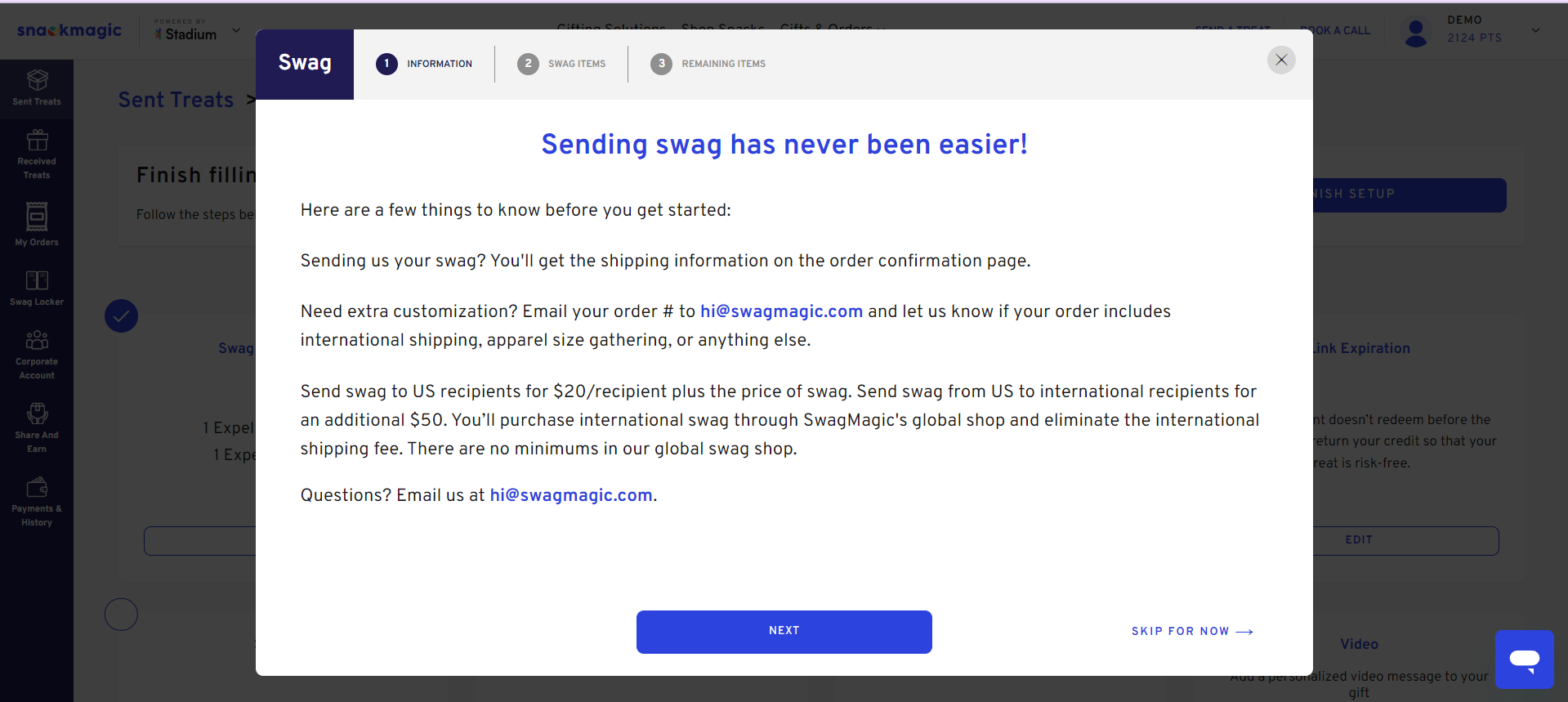 Swag Selection:
If your swag items are already available in your swag locker, choose from the available options and click "NEXT."
Adding New Swag Items: For items not in your locker, click "ADD SWAG."
Fill in the Item Name, Description, and Quantity, and upload a photo. Click "CREATE SWAG" to proceed.
Handling Unredeemed Swag: Specify how you'd like to proceed with any remaining swag after your order expires.
CLOSED LINK AND OPEN LINK OPTION