Sending yourself a SnackMagic box is a breeze with our simple 1-2-3 process. Let us guide you through it step by step:


Step 1: Visit SnackMagic Website

To begin your delightful snacking journey, head over to snackmagic.com. Once you're there, just hit the "Shop Snacks" button. Then click "JUST TAKE ME TO THE MENU - I'LL ORDER FOR MYSELF"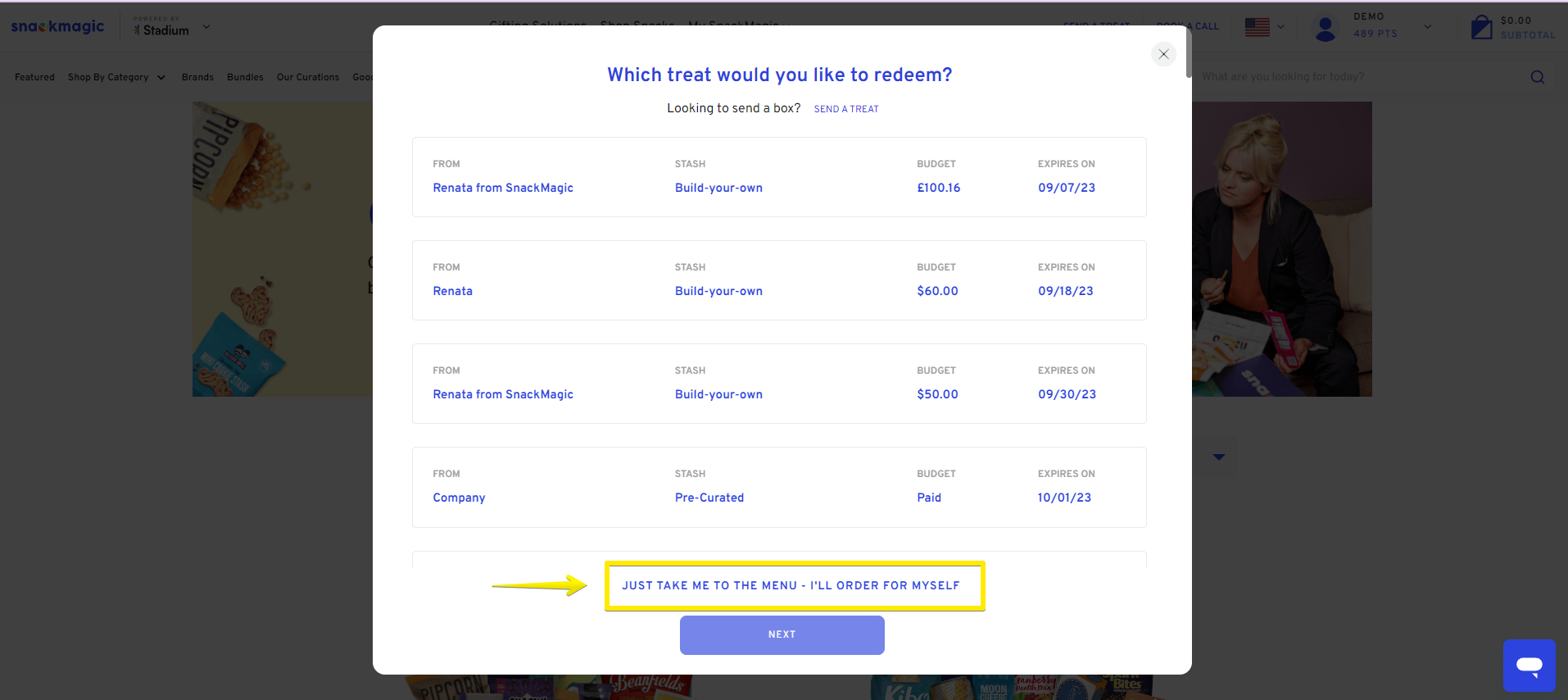 Step 2: Select Your Treats
Explore our wide range of delectable treats and goodies. Whether you're sticking to your favorites or feeling adventurous, you're sure to find something that tickles your taste buds. You can even dive into our "Curated Boxes" section, which showcases an array of ready-to-go options. Here, you can select the perfect box that suits your cravings.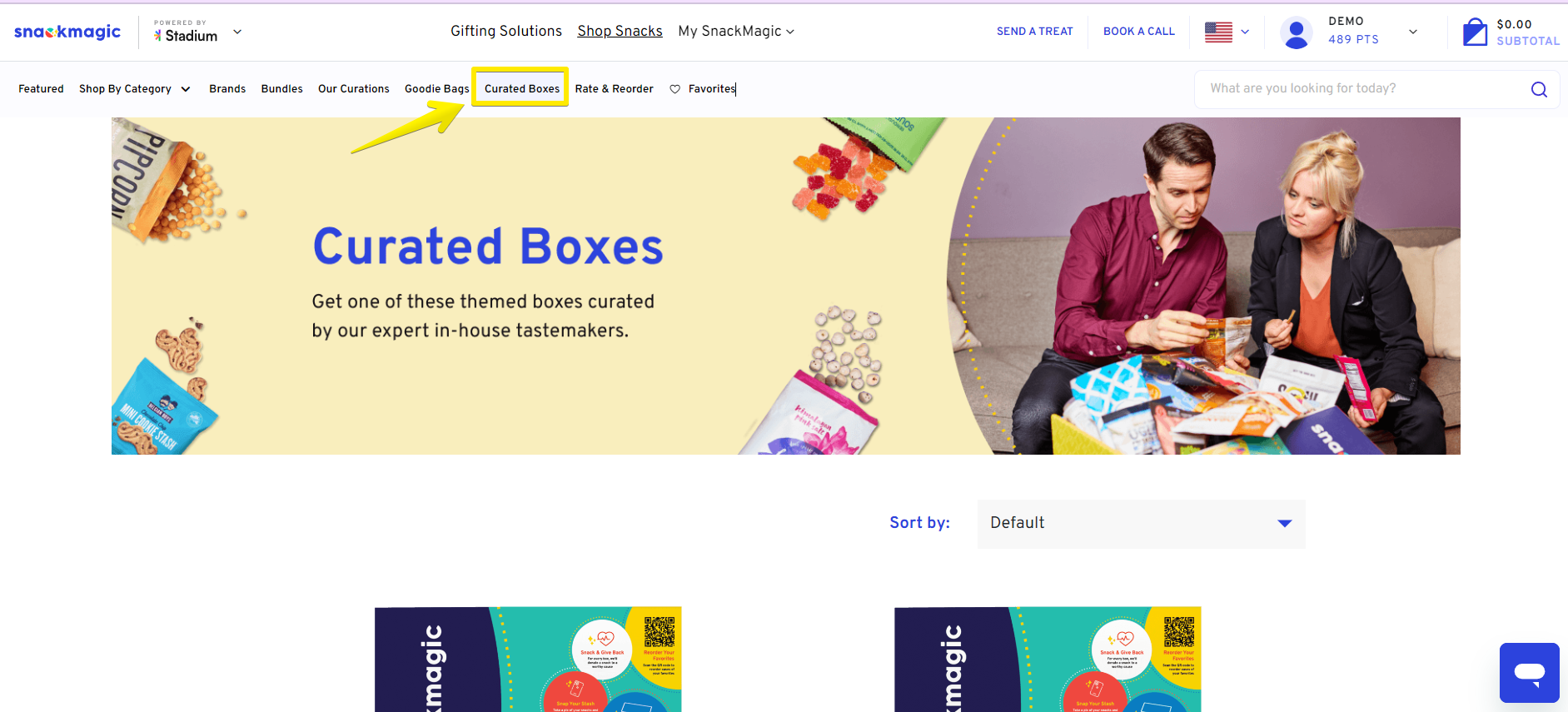 Step 3: Personalize Your Box
Before you proceed, it's time to add your personal touch. Do you have any dietary restrictions or preferences? Choose the type of box that aligns with your desires. Want to make it uniquely yours? Consider adding branding elements or a special customer note to the box. Once you're satisfied with your choices, hit "SAVE & CONTINUE" to move forward.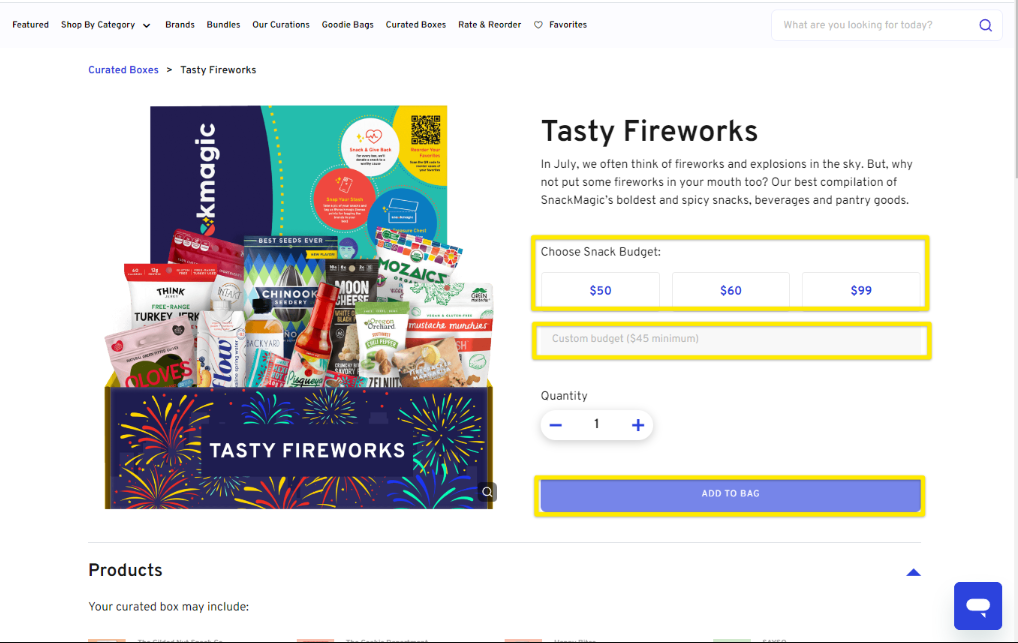 Customize your box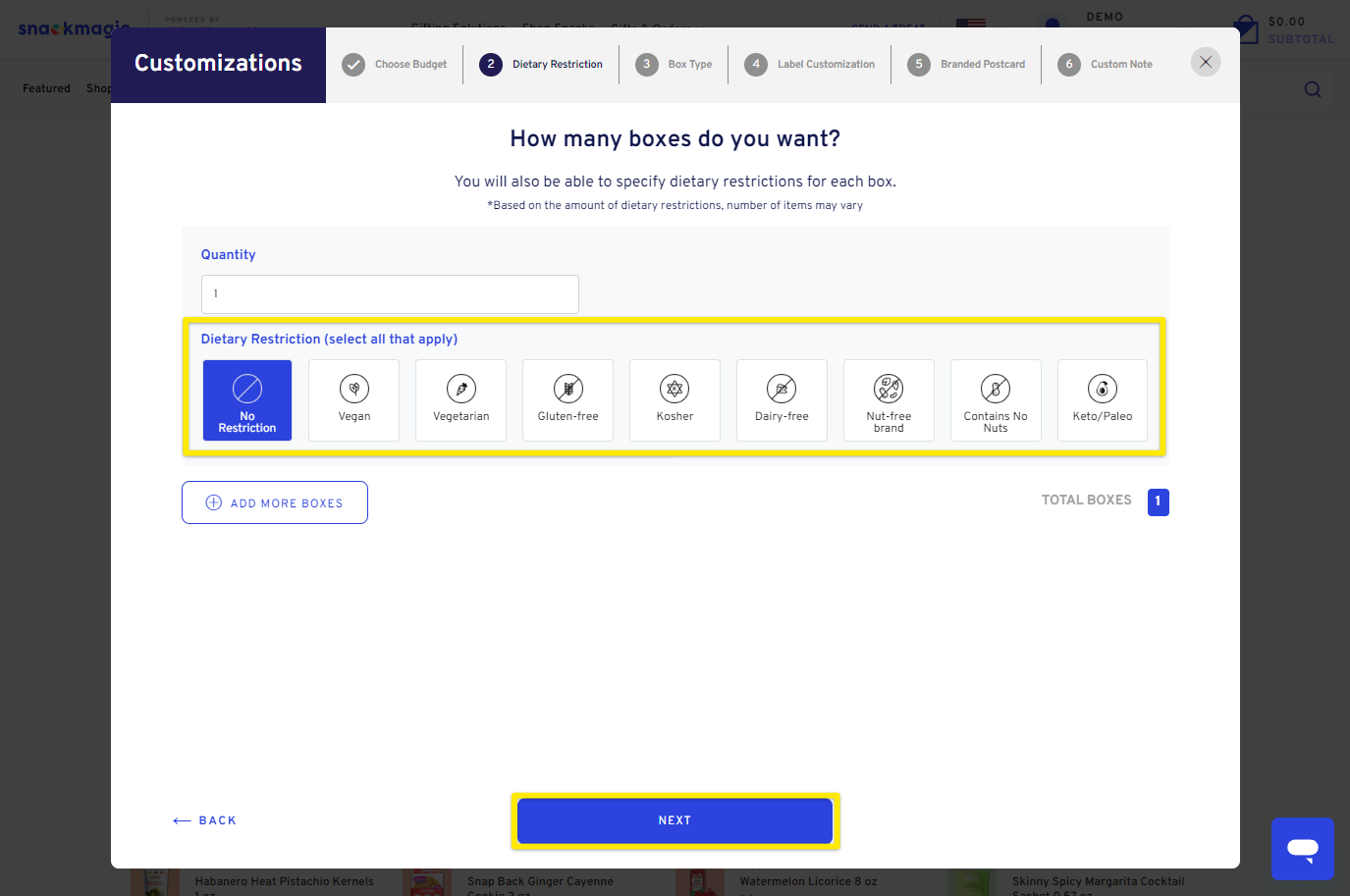 Step 4: Complete Your Order
Your customized box is nearly ready to make its way to you! Simply click on the Bag Icon to access the Order Summary page. Here, you'll have the chance to review your selections and prepare for checkout.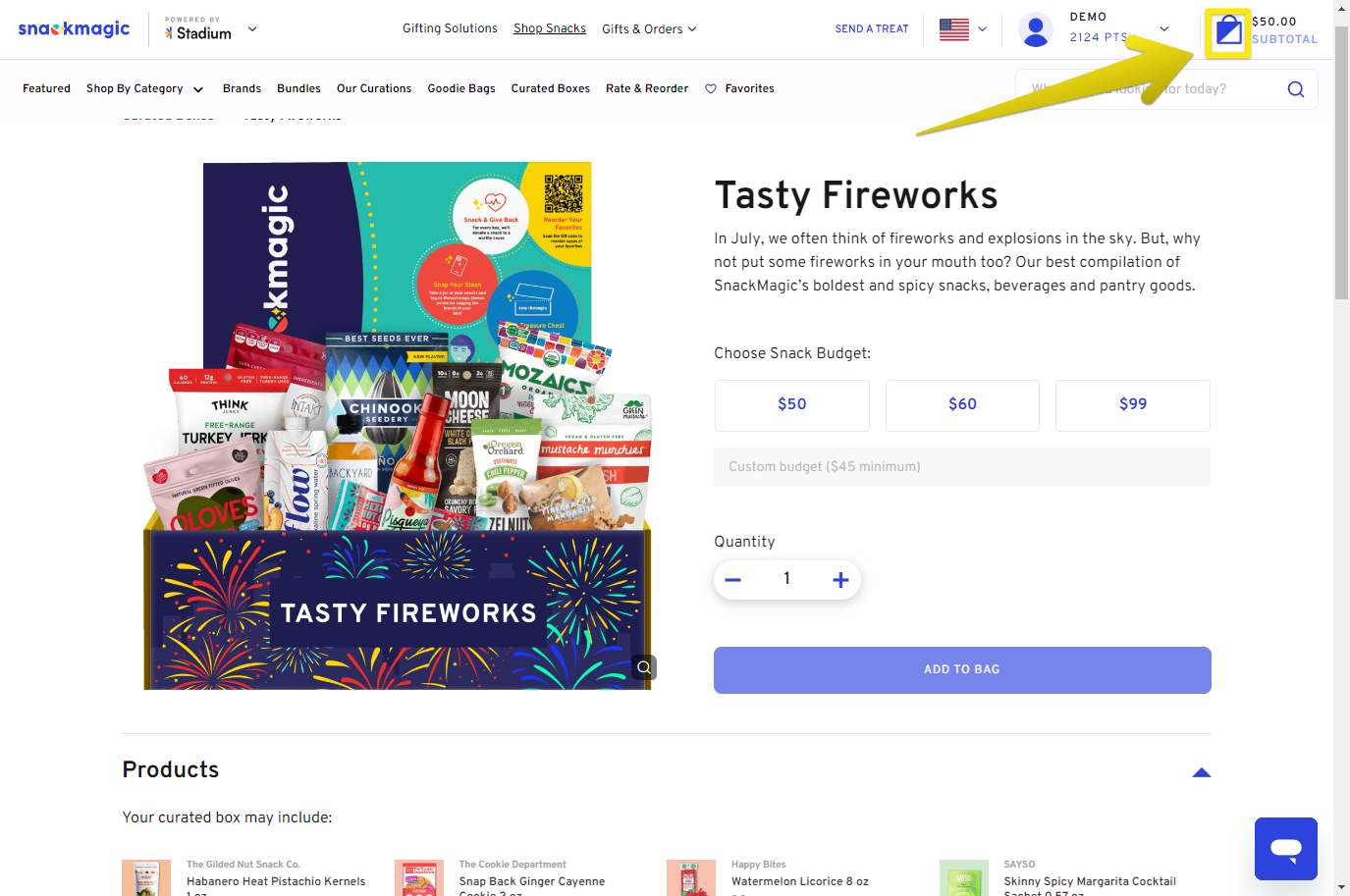 Step 5: Finalize Your Purchase

When you're confident with your choices and ready to proceed, click on the "Checkout" button. This is where you'll input your shipping details and select your preferred payment method. Once everything is set, you're all good to go!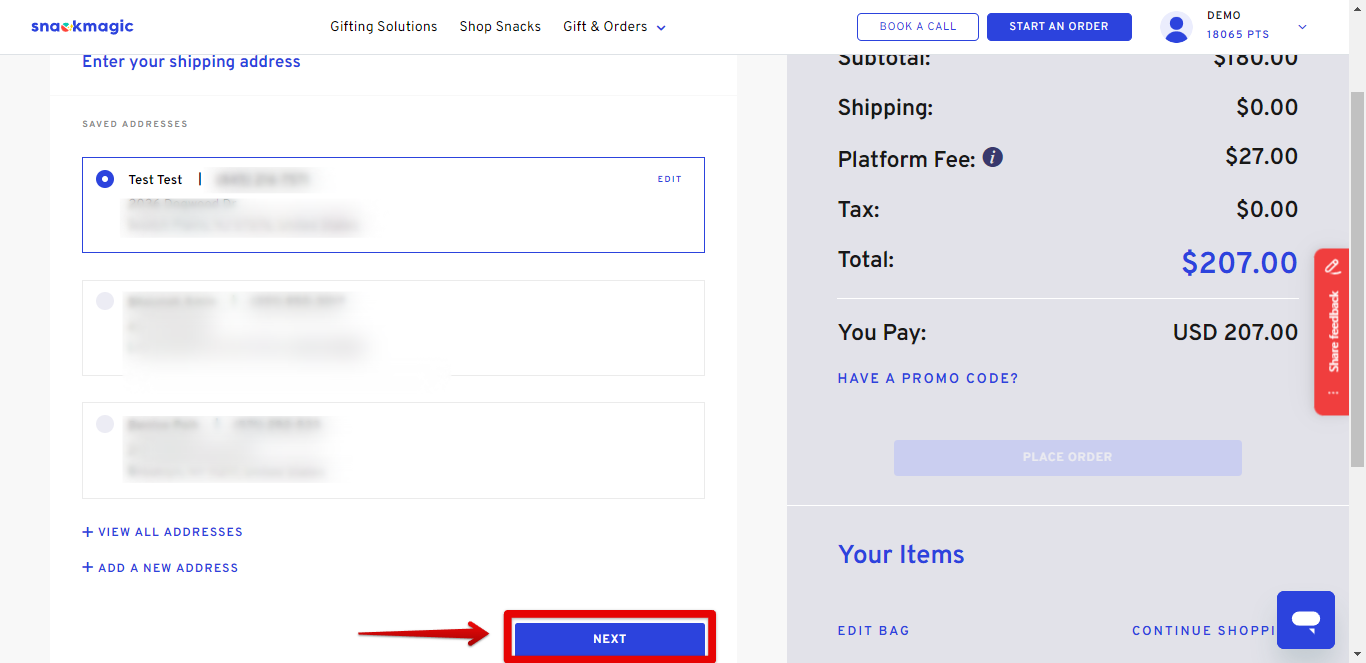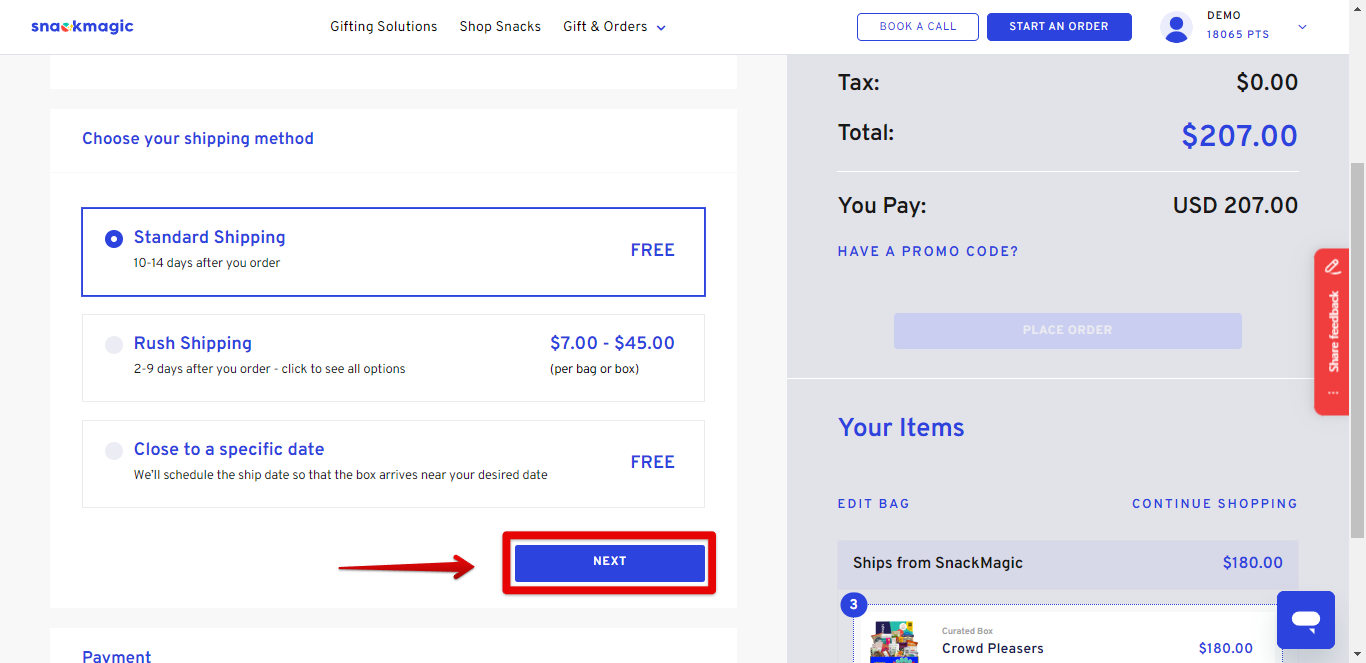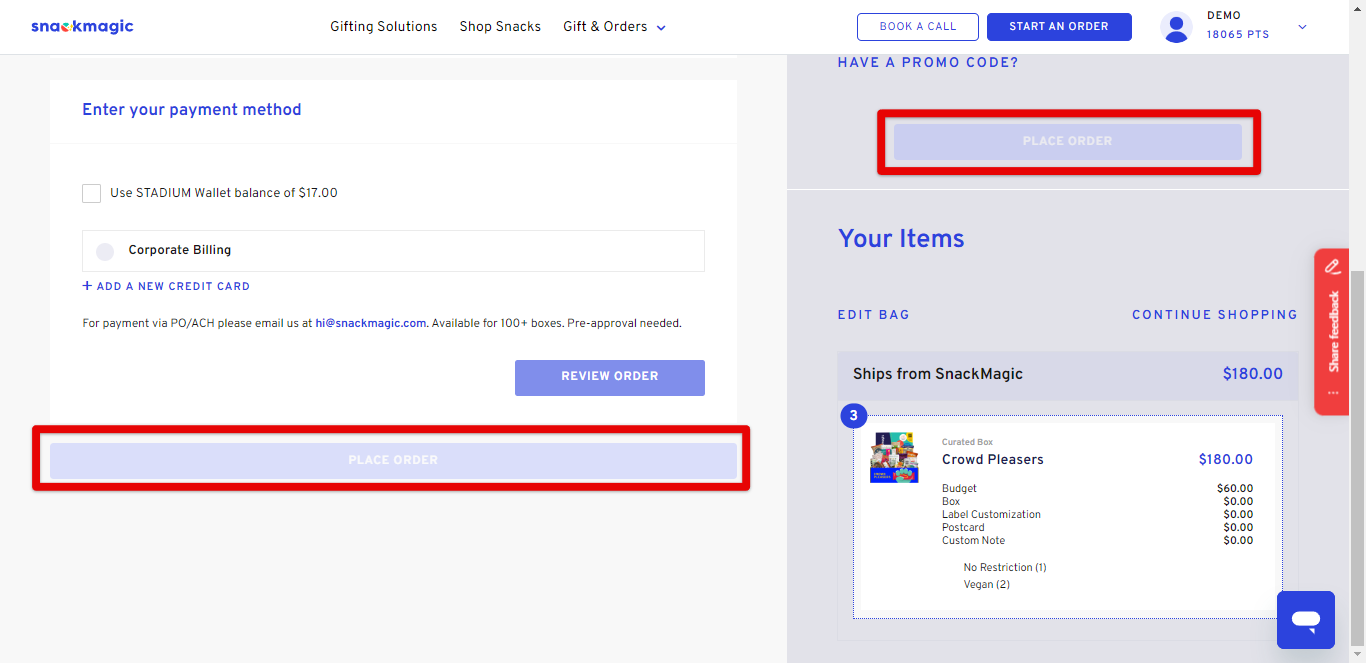 Congratulations! You've successfully placed your SnackMagic order. Shortly after completing your purchase, you'll receive a confirmation message that lets you know your goodies are on their way.
With these easy steps, you're on your way to experiencing the joy of SnackMagic. Start browsing, customizing, and snacking now!
---
Any question(s)? We're here to help! Ask us anything via CHAT / EMAIL:
Request a demo with an account specialist here.