Build-their-own order, allows your US recipients to freely choose what specific snack items they want to receive from our menu.
The whole process is only 3-5 minutes tops. Let me guide you through the step-by-step process.
✓ Go to snackmagic.com and click START AN ORDER or SEND A TREAT.
✓ Select the most appropriate option and click Next.
✓ Complete the order form.
Fill out the new treat form and select what you want your recipients to receive. (Swag is our merchandise line.)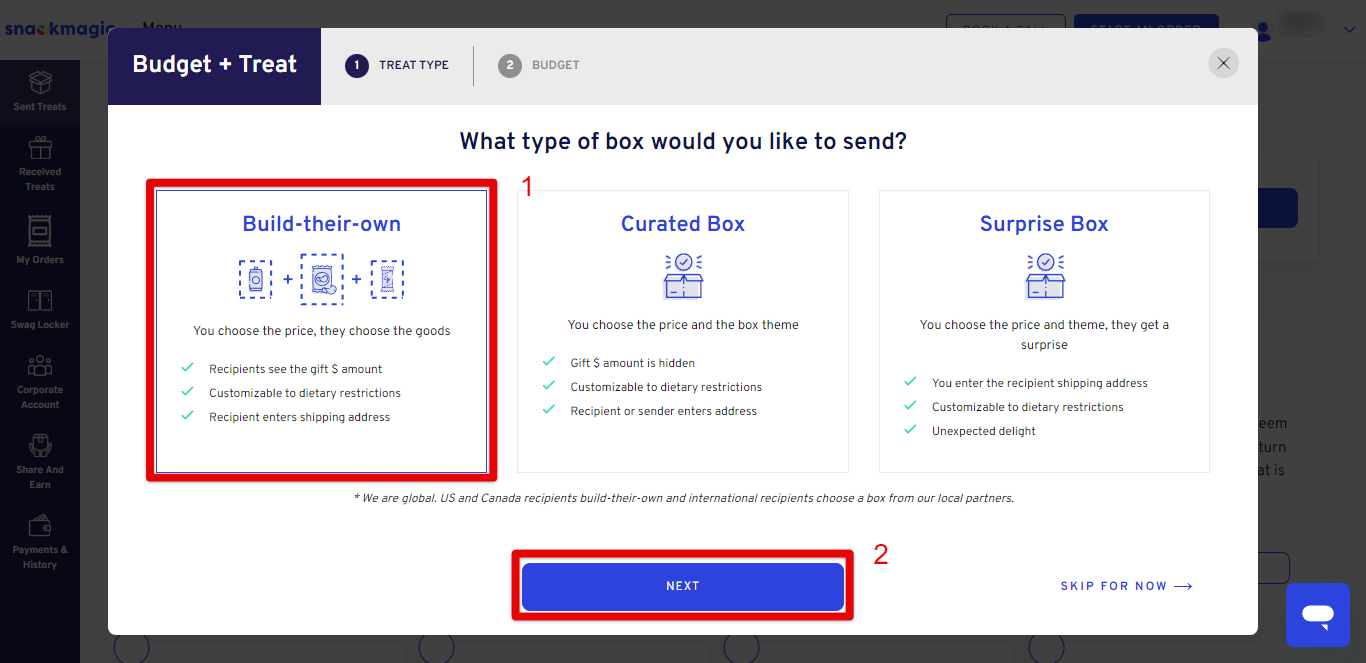 (Please note: For International Recipients, they will select from the stashes available in their country. This applies whether you go for the build-their-own or curated box option.)
** Recipients will be able to indicate their dietary restrictions, regardless of the selection **
CLOSED LINK AND OPEN LINK OPTION