Bulk Ordering is great for keeping offices stocked, events catering, retreats, etc. Menu prices already have a discount applied on the packs and an additional 10% discount on an order value of $1000 or more.
Ready to order? Simply visit our page and click 'ORDER NOW'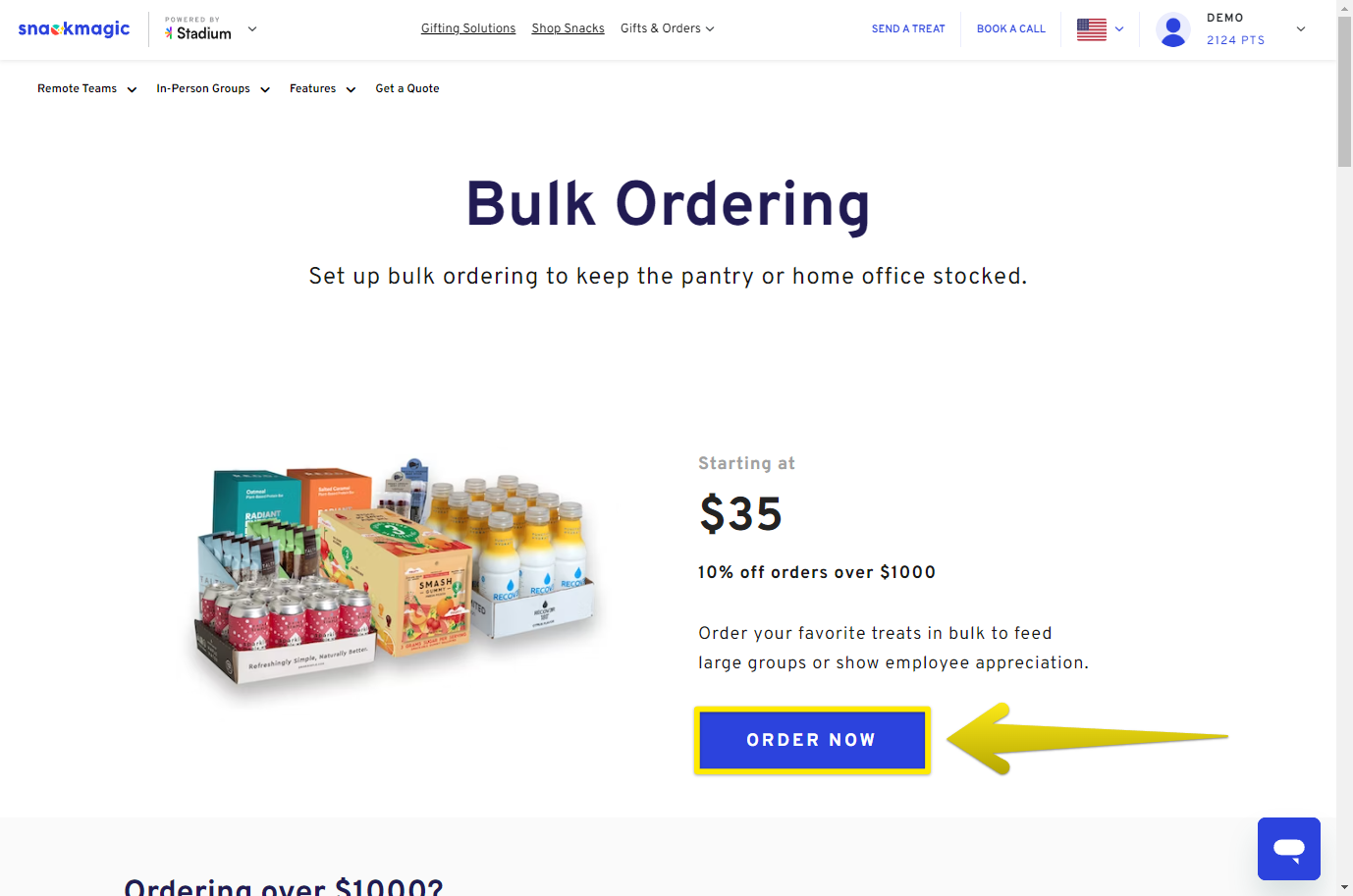 ---
Any question(s)? We're here to help! Ask us anything via CHAT / EMAIL:
Request a demo with an account specialist here.