Absolutely! When you place your order, you will be asked to select your desired customization. From customizing the dietary restriction of each bag, you can also pick what type of bag you want your recipients to receive, add a branded postcard ($5 per bag), or add a personal note ($2 per bag) inside each Goodie bag.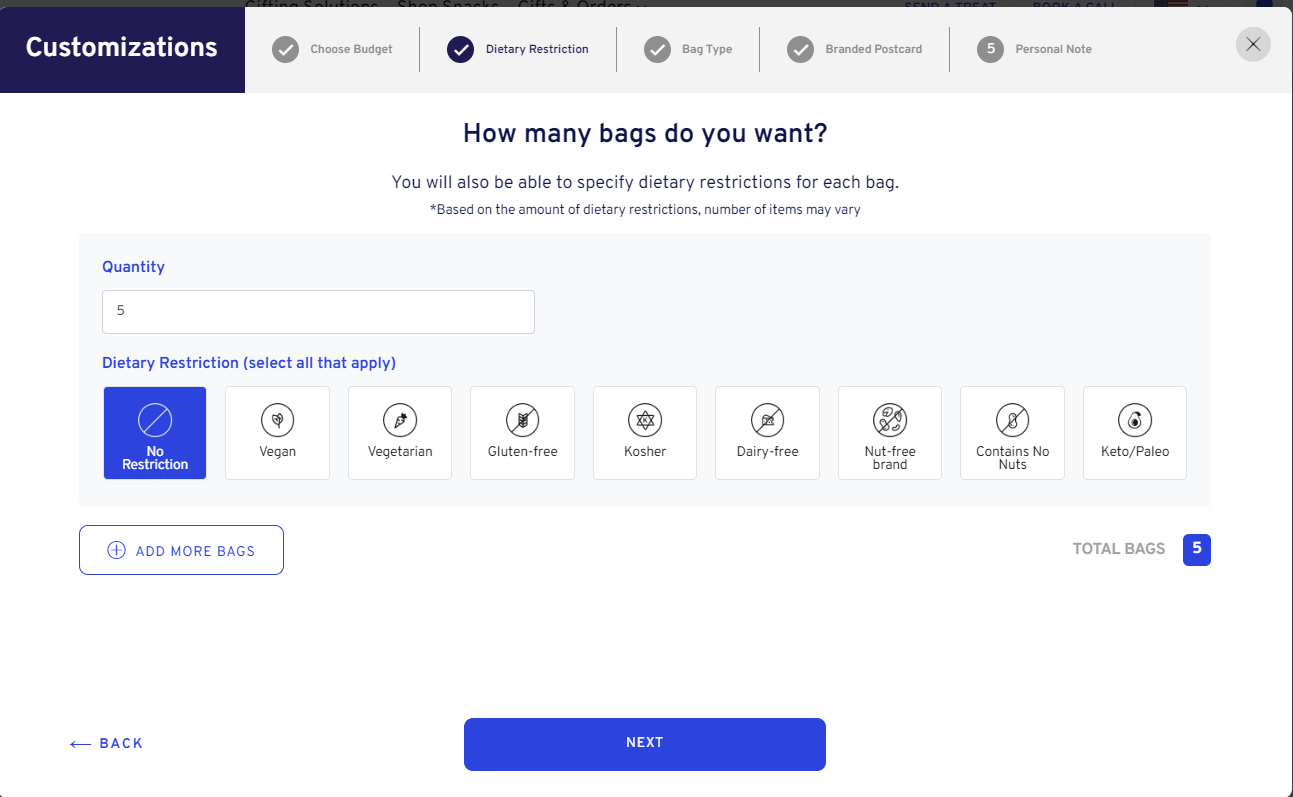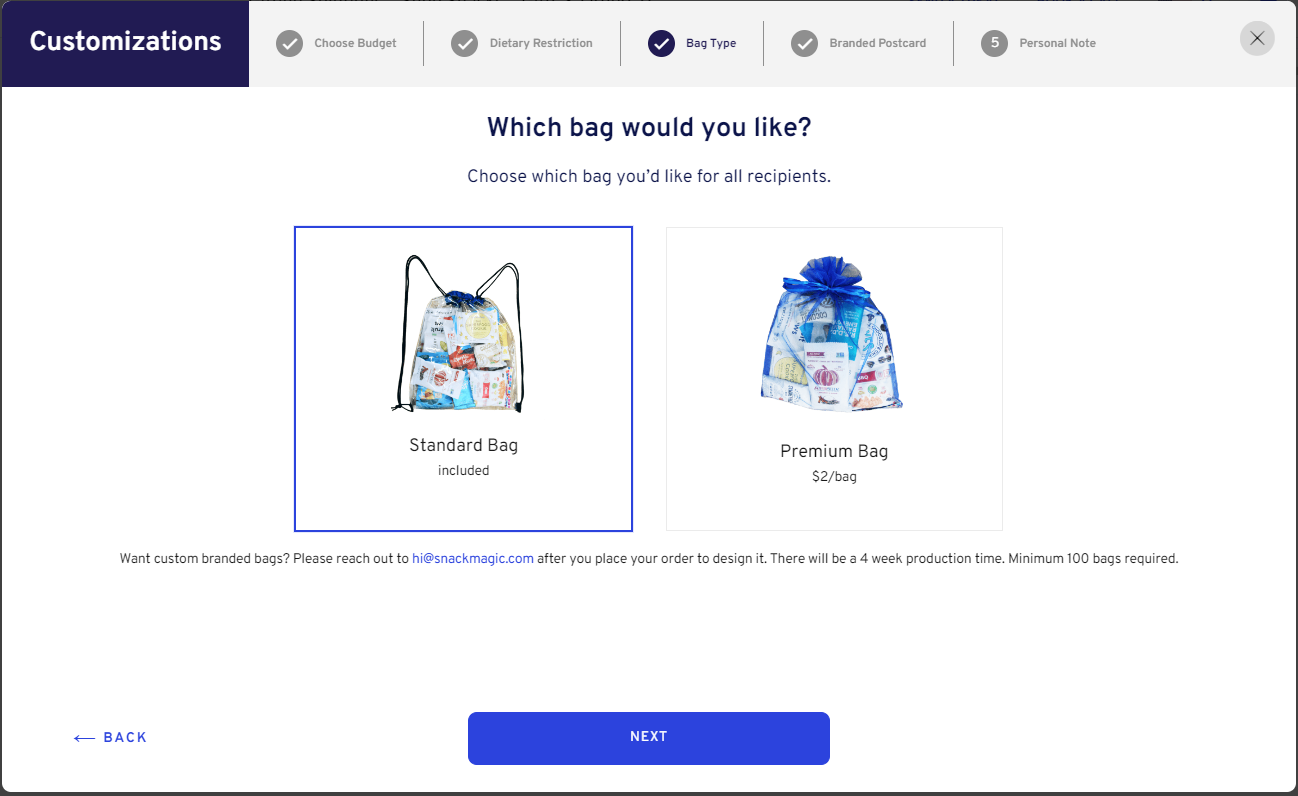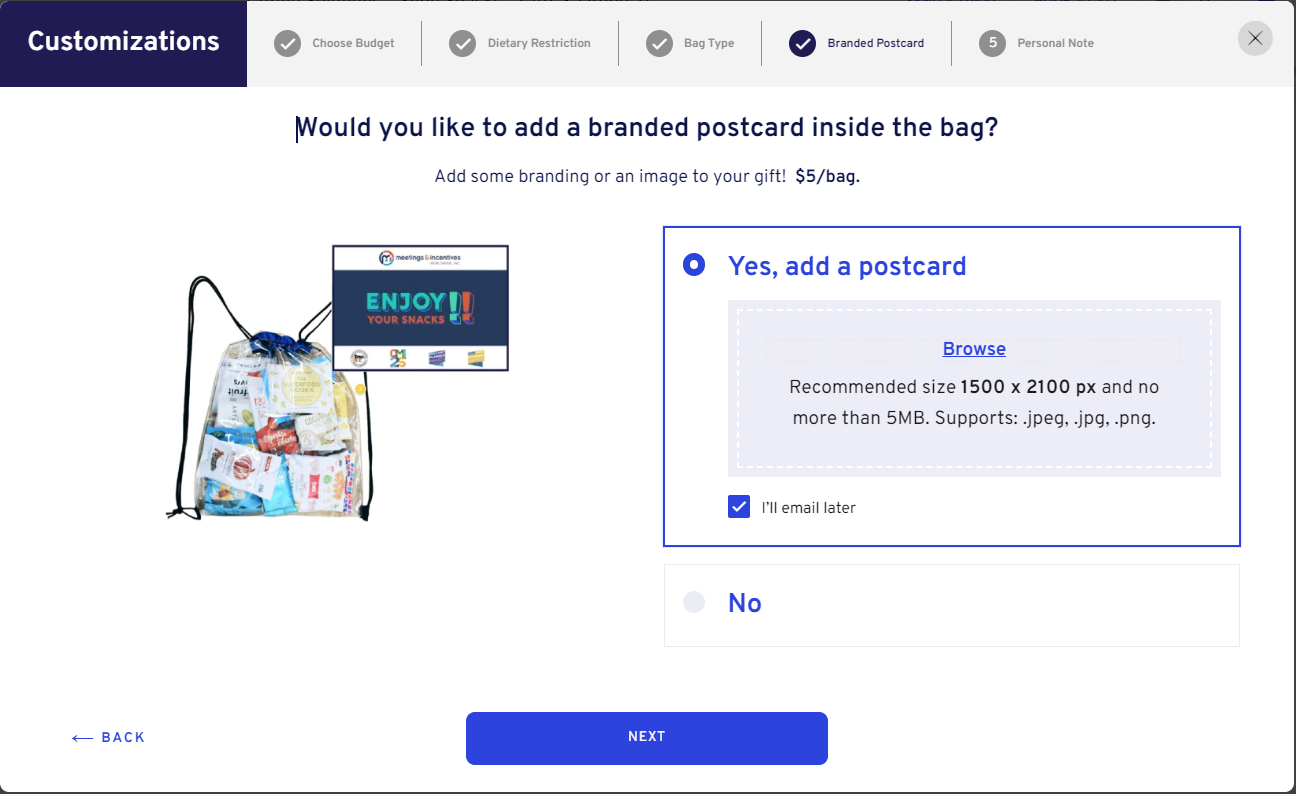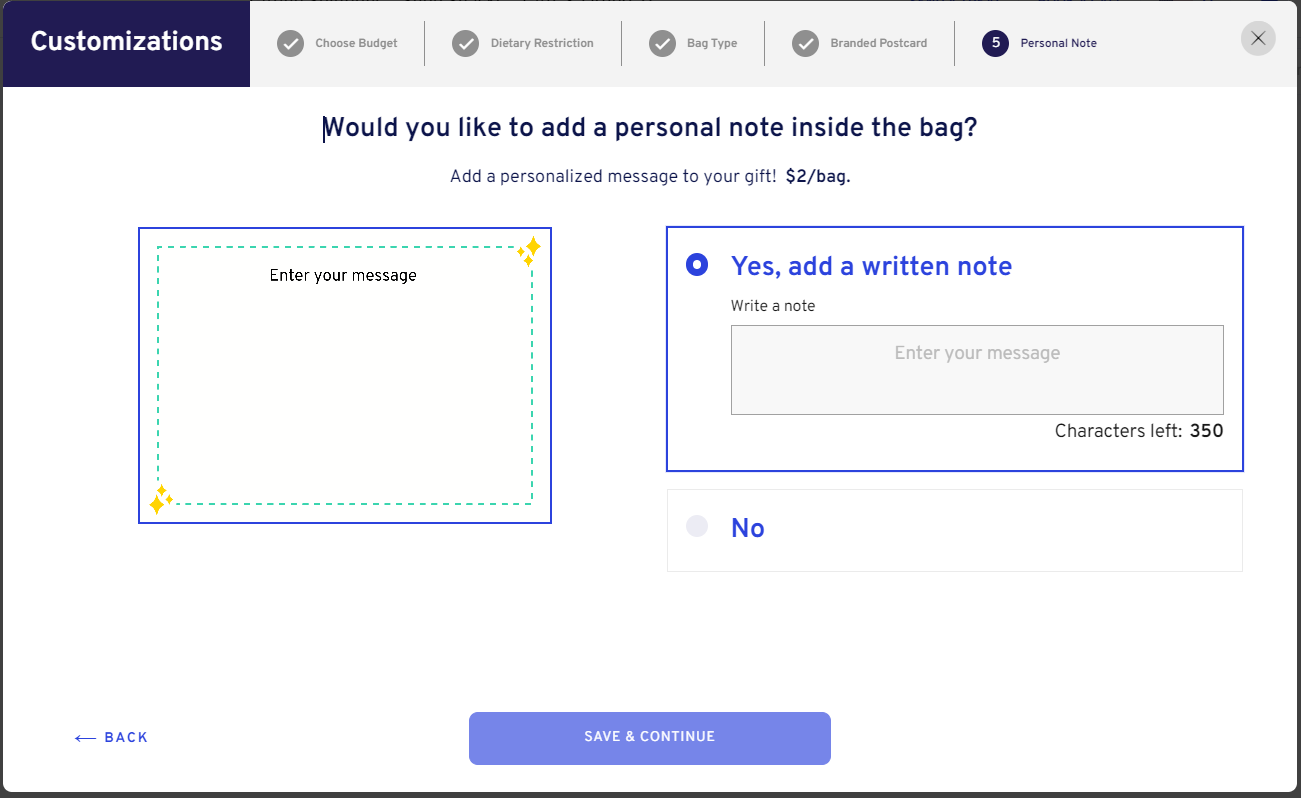 ---
Any question(s)? We're here to help! Ask us anything via CHAT / EMAIL:
Request a demo with an account specialist here.