Yes! Our standard delivery for Goodie Bags is 10-14 days.


Expedited fees apply per address. If you have an event date earlier than our standard delivery time, we have the following shipping options available: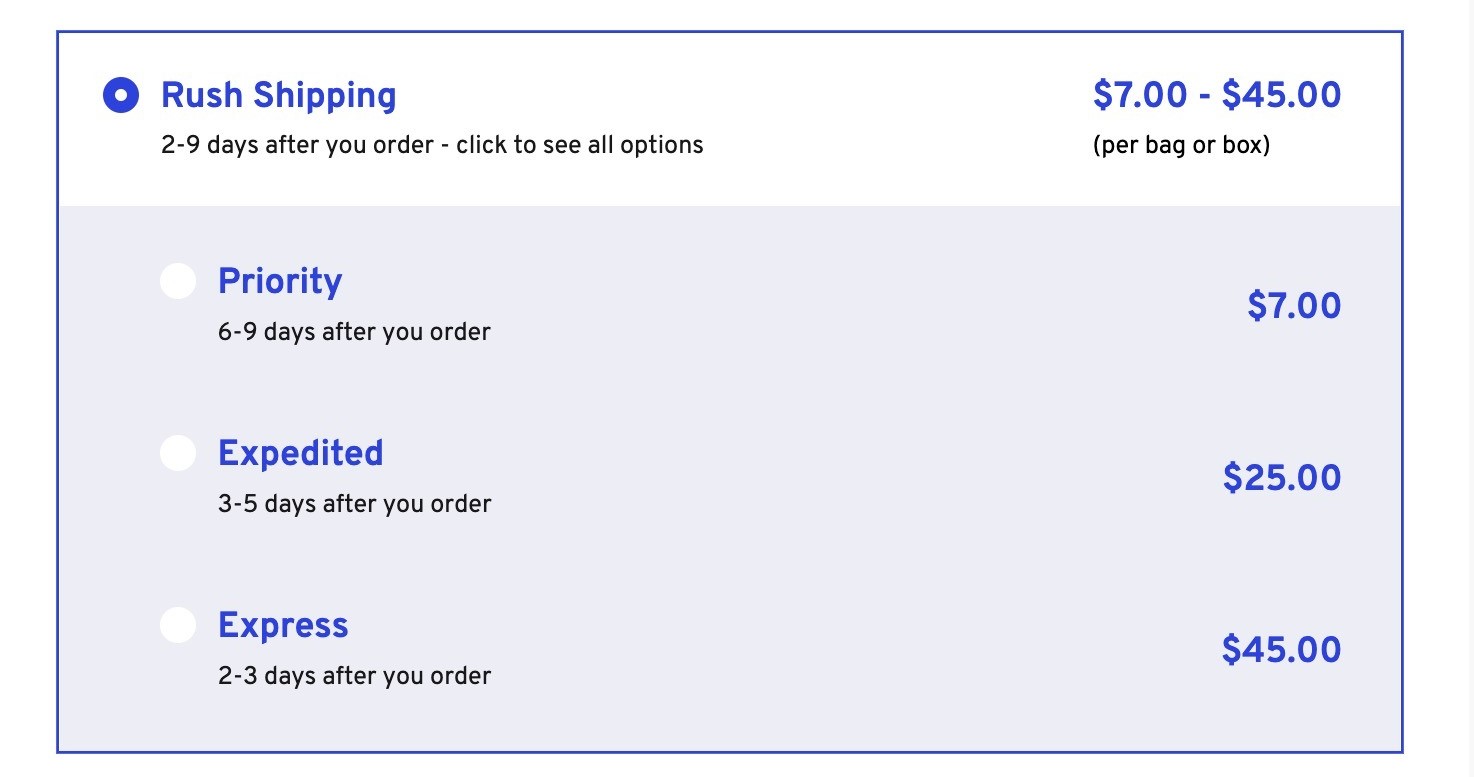 Any question(s)? We're here to help! Ask us anything via CHAT / EMAIL:
Request a demo with an In-Person specialist here.