Stadium credits work like regular payment methods. Set up the order and when checking out, under the PAYMENT field, select Stadium Wallet, then click My Wallet
This is how it looks like for Myself orders.


This is what it looks like for Organizer Gift Orders.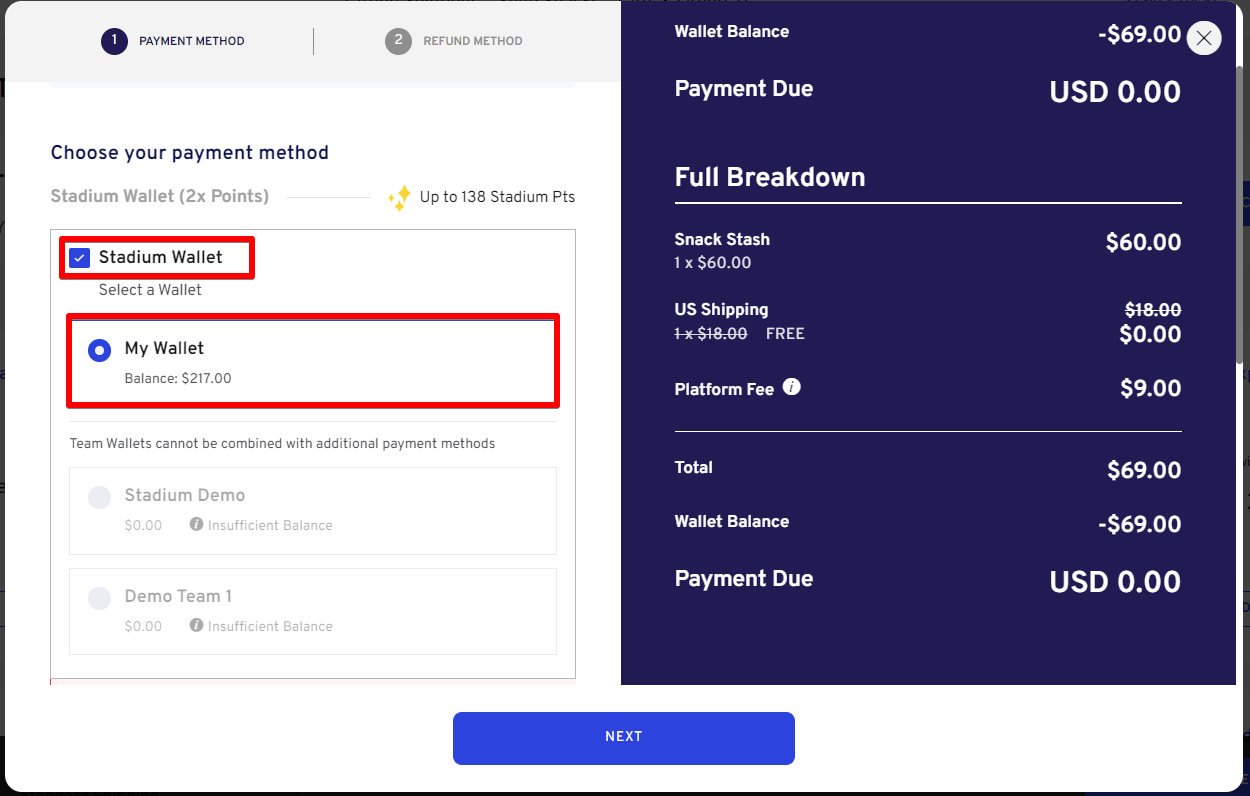 ---
Any question(s)? We're here to help! Ask us anything via CHAT / EMAIL:
Request a demo with our account specialist here.