We will send you tracking information via email to the address that you used in placing the order. Alternatively, you can also track your order in your Treats Dashboard.
Click the drop-down arrow right beside My SnackMagic > go to Received Treats > Look for the order you wish to track > Then click Track Package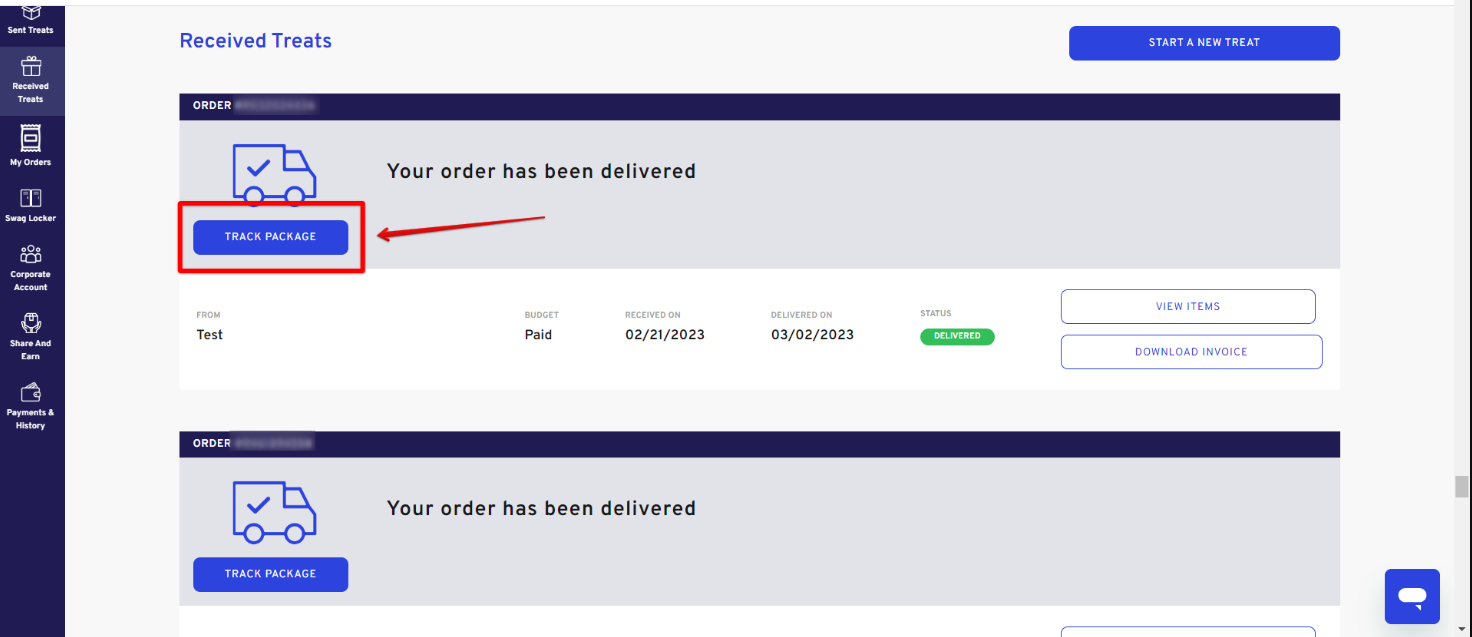 For non-US orders, it can take up to 10-14 days to receive your box (once your order is shipped) and the timing may vary by country or address.
If you haven't received your order after 14 days, please send us an email or slide us a chat so we can help you track the order.
---
Any question(s)? We're here to help! Ask us anything via CHAT / EMAIL:
Request a demo with our account specialist here.