Hey there! We understand that some snacks do not suit you. Fret not. You can filter the snacks based on your dietary restriction.
Here's how:
Scroll through the left-hand side of the site and check your preference. The website will automatically remove the other items.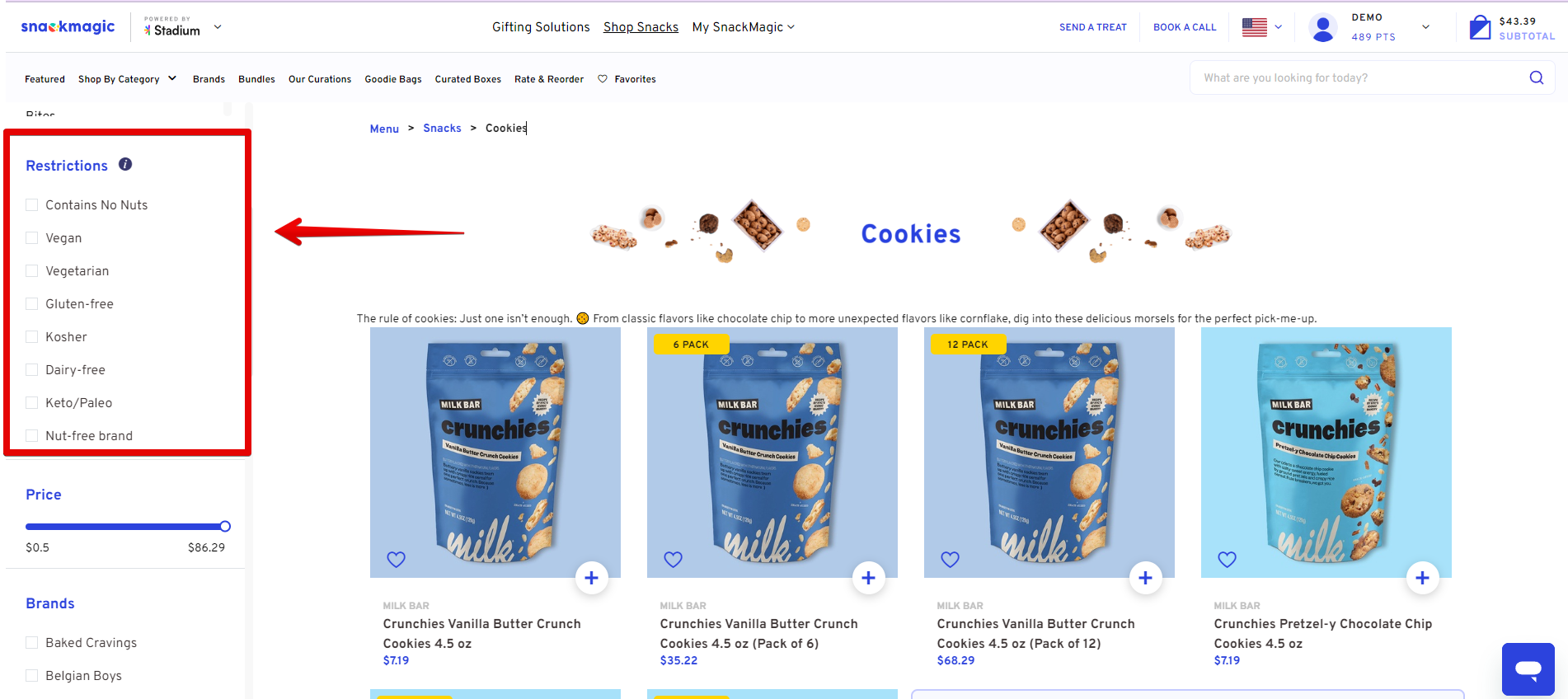 For your reference, you can also click the specific item and see other necessary information for added safety precautions.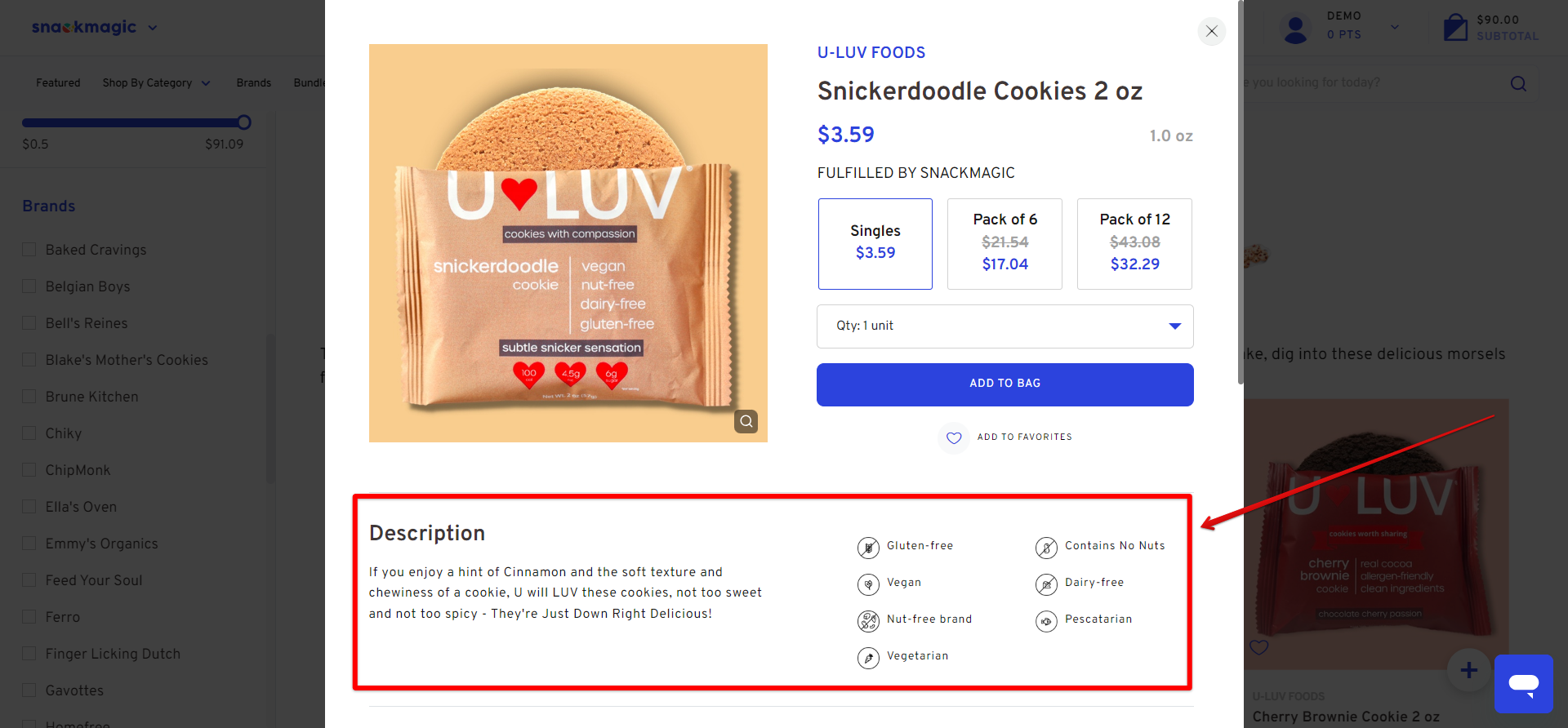 Our dietary restrictions are as follows:
Please note that these definitions pertain to the products themselves, not necessarily the manufacturing facility they were produced in. Please consult the brand directly for more clarification on their facilities if needed.
---
Any question(s)? We're here to help! Ask us anything via CHAT / EMAIL:
Request a demo with an account specialist here.