Once the treat expires, your recipients will not be able to redeem the treat any longer. In this case, a new treat needs to be placed if you still want your recipients to have the gift. You will be credited to your refund option for the unredeemed amount.
Likewise, you will be charged through your card in case you had additional recipients from your initial expected count.
To give your recipients more time to redeem the treat, you may change/extend the order expiry before your gift expires to give your recipients more time.
Here's how you can extend the link expiration date of your order:
Under

My SnackMagic,

go to your

Sent Treats dashboard.

Click the View Status of your current order.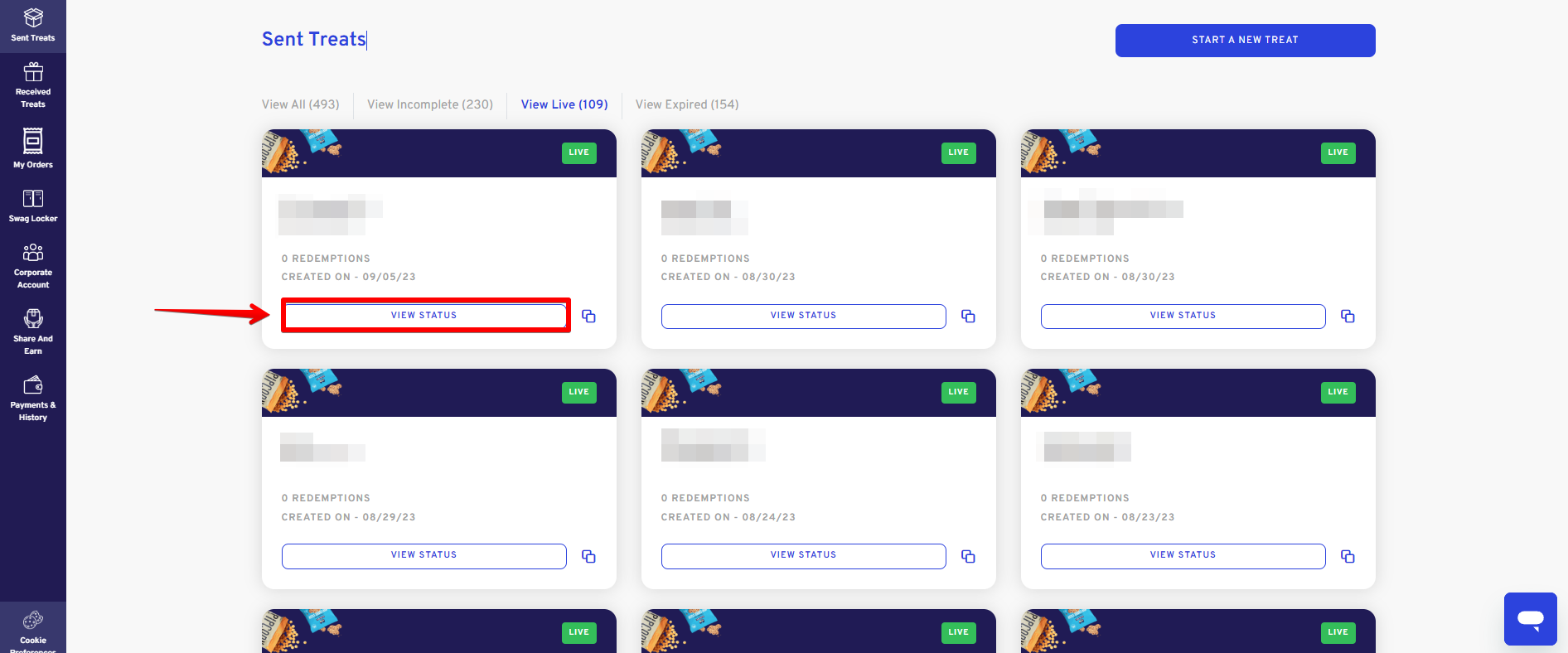 On the right side, you will see the link expiration date. Click EXTEND to adjust the expiration date.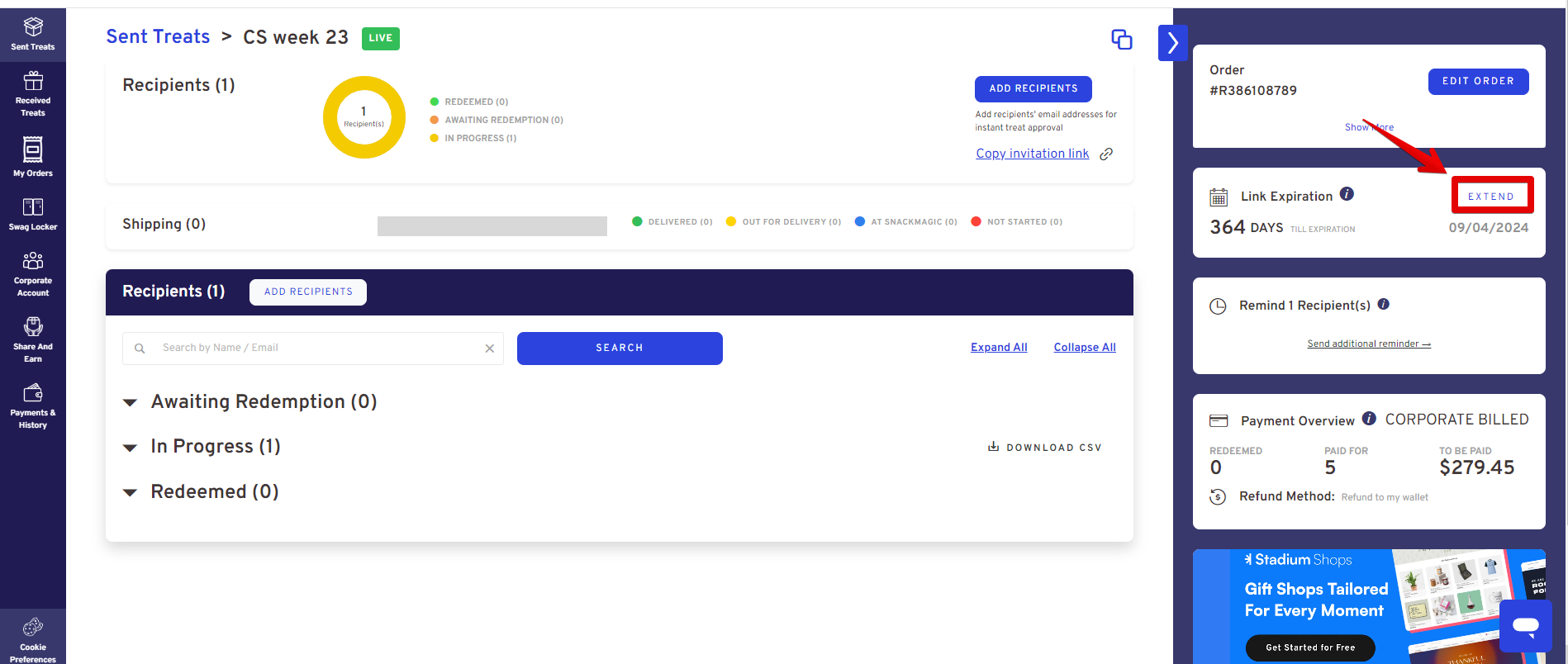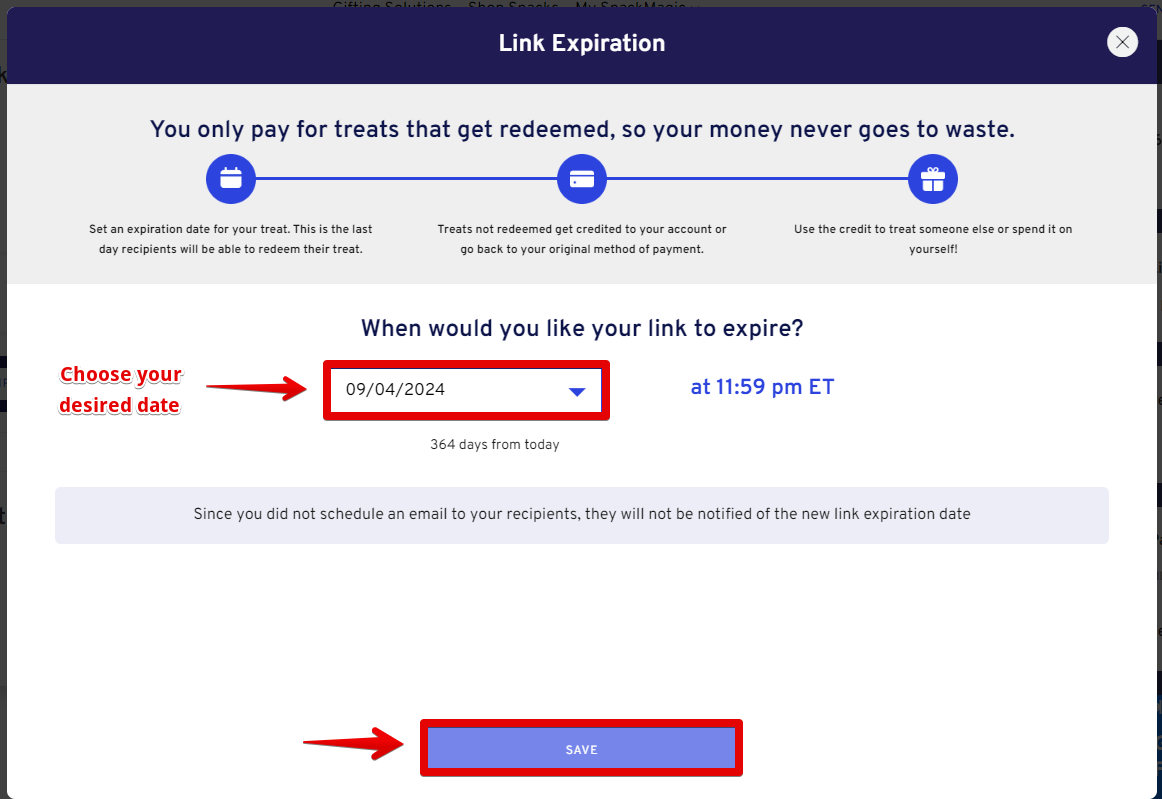 ---
Any question(s)? We're here to help! Ask us anything via CHAT / EMAIL:
Request a demo with an account specialist here.