At SnackMagic, we believe in the power of giving back, and now you can join us in making a positive impact while delighting your recipients. Introducing our Donation feature – an opportunity to contribute to a cause close to your heart with every gift you send. Here's how you can make your SnackMagic experience even more meaningful:
Donation with Every Gift
With our Donation feature, you have the option to make a donation for every gift you send to your recipients. This means that alongside the delightful snacks and goodies, you're also sending a gift that gives back.
Transparency and Recognition
Your generosity won't go unnoticed. Your recipients will have the chance to see the donation you've made and the non-profit organization you've chosen during the redemption process. It's a wonderful way to share your commitment to making a difference and inspire others to do the same.
Direct Impact
Rest assured that every penny of your donation goes directly to the non-profit foundation you've selected. Your contribution will help support their initiatives, making a tangible difference in the lives they touch.
Select Your Non-Profit
We believe in giving you the freedom to support the causes that matter most to you. You can select a non-profit organization of your choice from our list. If you don't find the organization you're passionate about, don't worry. Just reach out to us at donations@snackmagic.com, and we'll work together to make it happen.
Make Every Gift Count
Your gifts can be a force for good, and the Donation Feature is a wonderful way to weave philanthropy into your SnackMagic experience. Elevate your gift-giving by making a meaningful impact on the causes you care about.

Here are some screenshots to serve as your guide: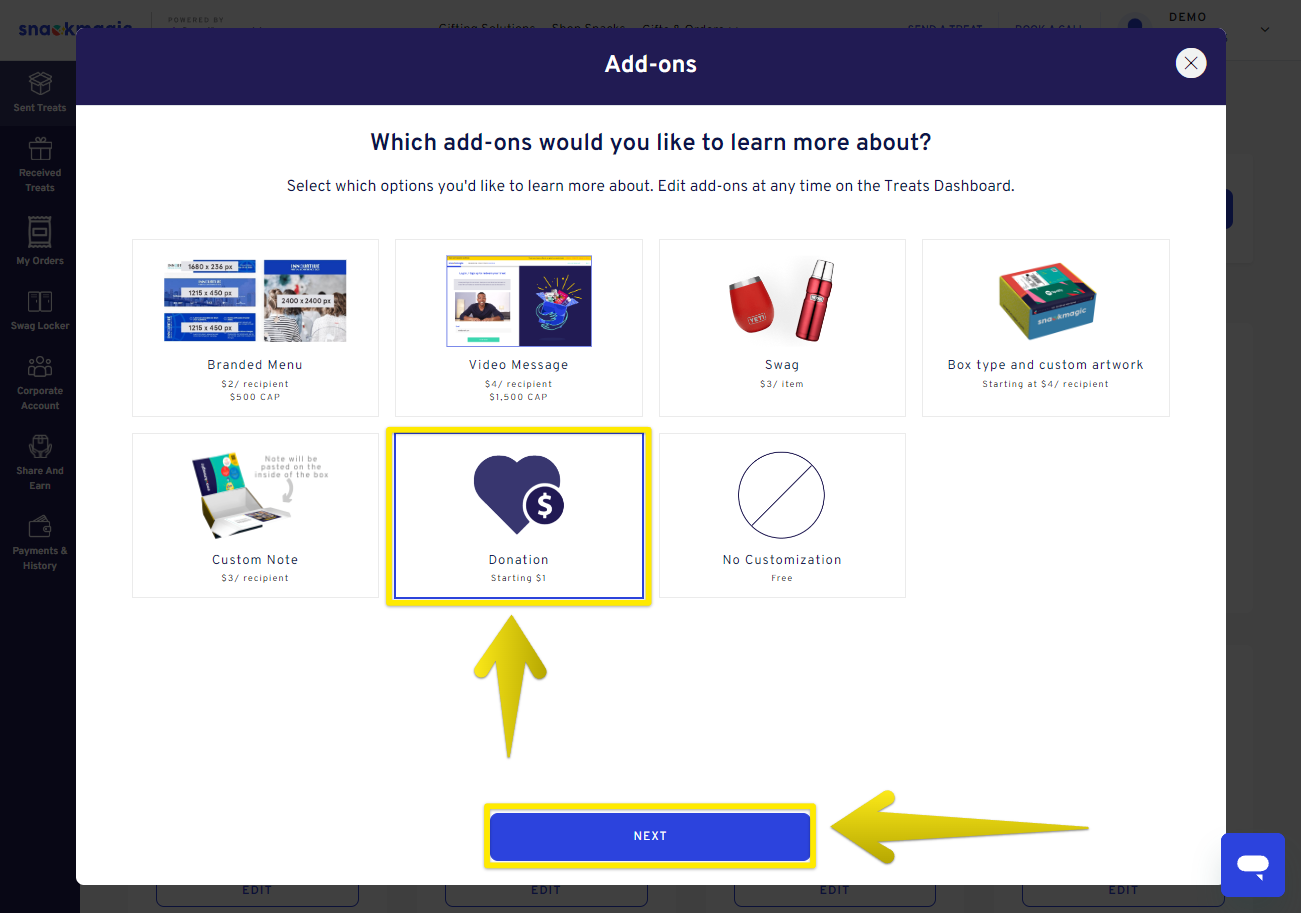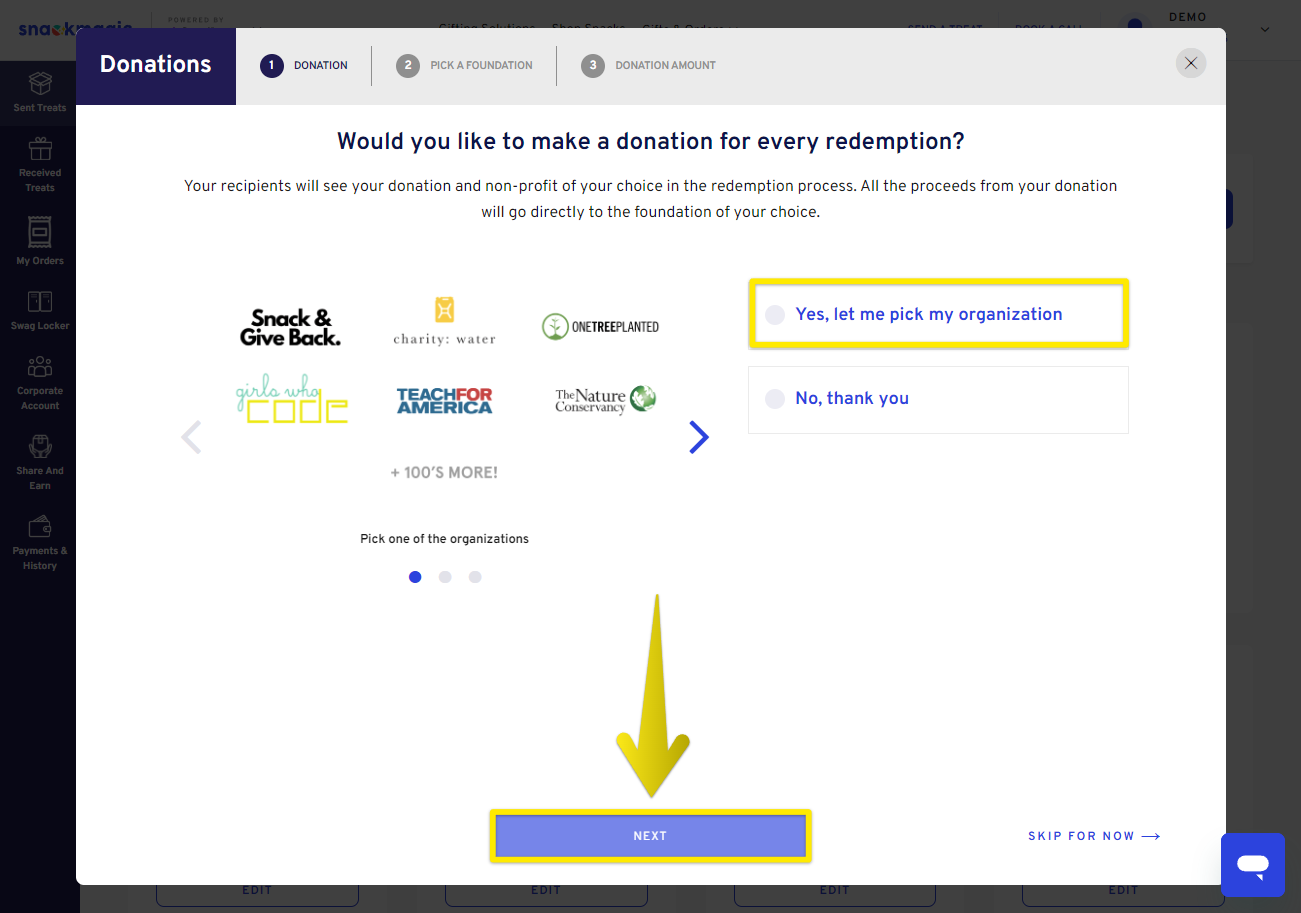 Join us in spreading joy, making a difference, and creating lasting memories with SnackMagic's Donation feature. Your generosity can touch hearts and change lives – one gift at a time.
---
Any question(s)? We're here to help! Ask us anything via CHAT / EMAIL:
Request a demo with an account specialist here.