Are you looking to make your SnackMagic gift even more memorable and heartfelt? We're excited to offer you the option of adding a personalized video message for your recipients to enjoy. Adding a video message allows you to connect with your loved ones in a unique and meaningful way, making their SnackMagic experience truly special.
How It Works
Adding a video message is simple and seamless. Once you've curated the perfect SnackMagic box for your recipients and are ready to send it off, consider including a personalized video message.
Here's how it works:
Simply START AN ORDER >> Fill out the order form >> You will find Video Message as one of the options on the Add-ons order form >> Make sure to select it and choose "Yes, include video"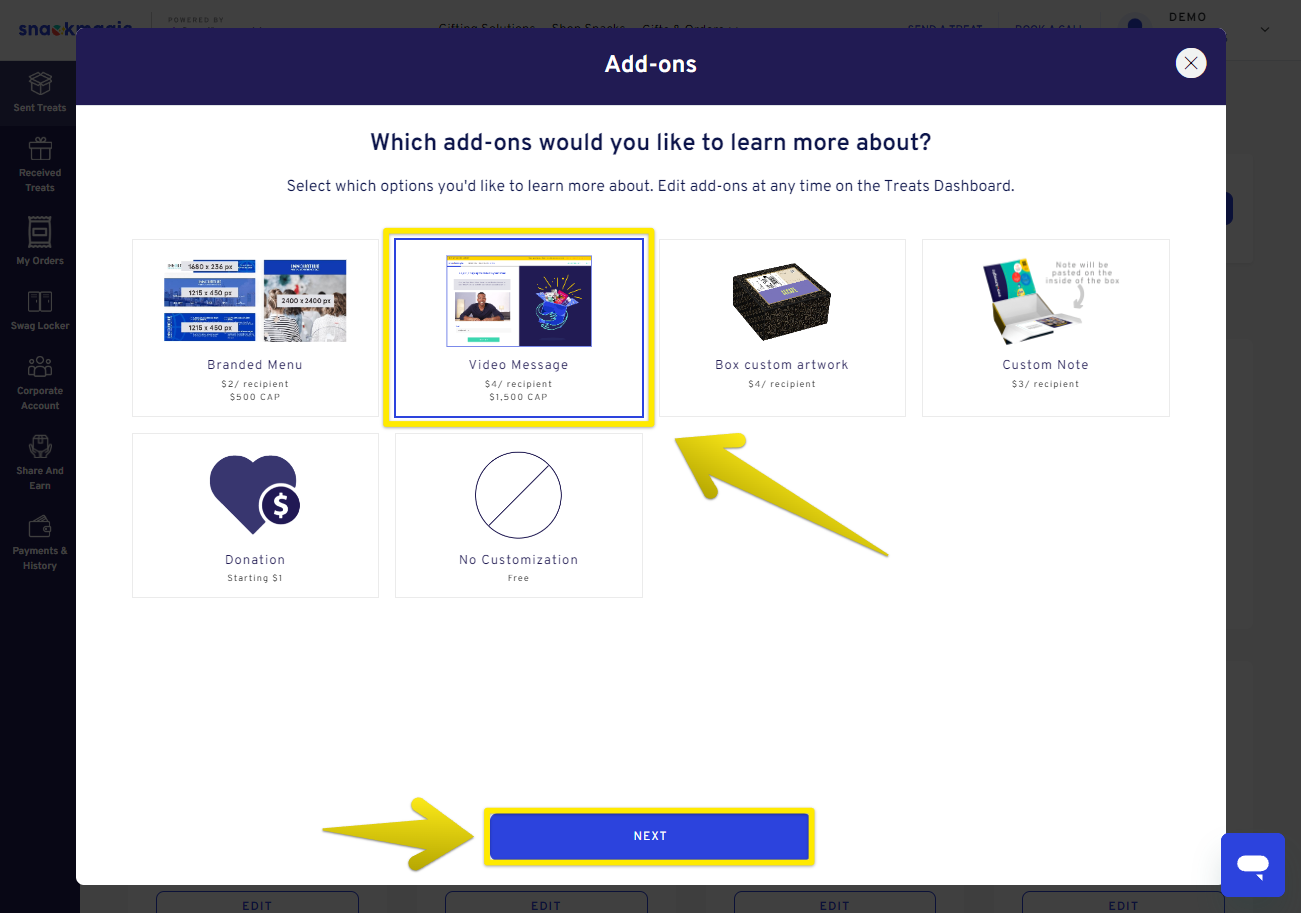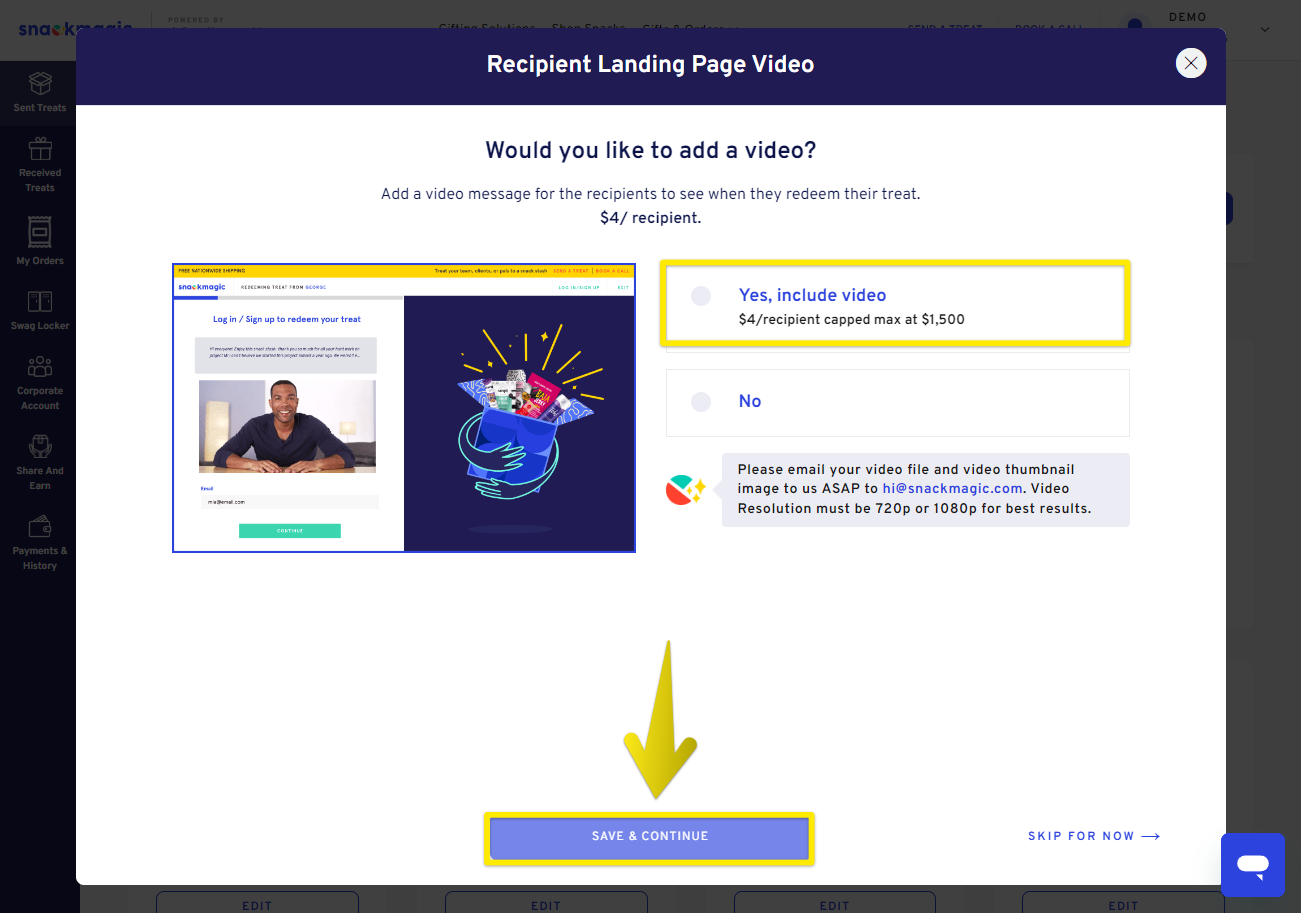 Pricing
To make this personal touch accessible to everyone, we offer this service at a nominal cost of $4 per recipient. We understand that sometimes you have a larger group of recipients in mind, so we've capped the pricing at a maximum of $1500. This way, you can spread the joy without worrying about the costs.
Quality Matters
For the best viewing experience, we recommend sending us a video with a resolution of either 720p or 1080p. This ensures that your message comes across as crisp and clear, making the moment even more enjoyable for your recipients.
Learn More
To dive into the details of the Organizer Video Message option, and to understand how this feature can truly amplify your gifting experience, we invite you to read more here.
Elevate your SnackMagic gift from delightful to unforgettable by adding a personalized video message. It's the perfect way to show your recipients that you care and to make their snacking journey all the more special.
---
Any question(s)? We're here to help! Ask us anything via CHAT / EMAIL:
Request a demo with an account specialist here.