Absolutely! We send follow-up emails every few days (see timeline below). However, if you have specific dates or intervals in mind for reminders that fall outside of this schedule, please let us know, and we can manually send reminder emails for you.
Additionally, you have the flexibility to send reminder emails on your own.
Here's how:
1. At the top of your screen, click the dropdown button beside My SnackMagic then click the SENT TREATS option

2. Select VIEW STATUS on the Gift Treat you wanted to check.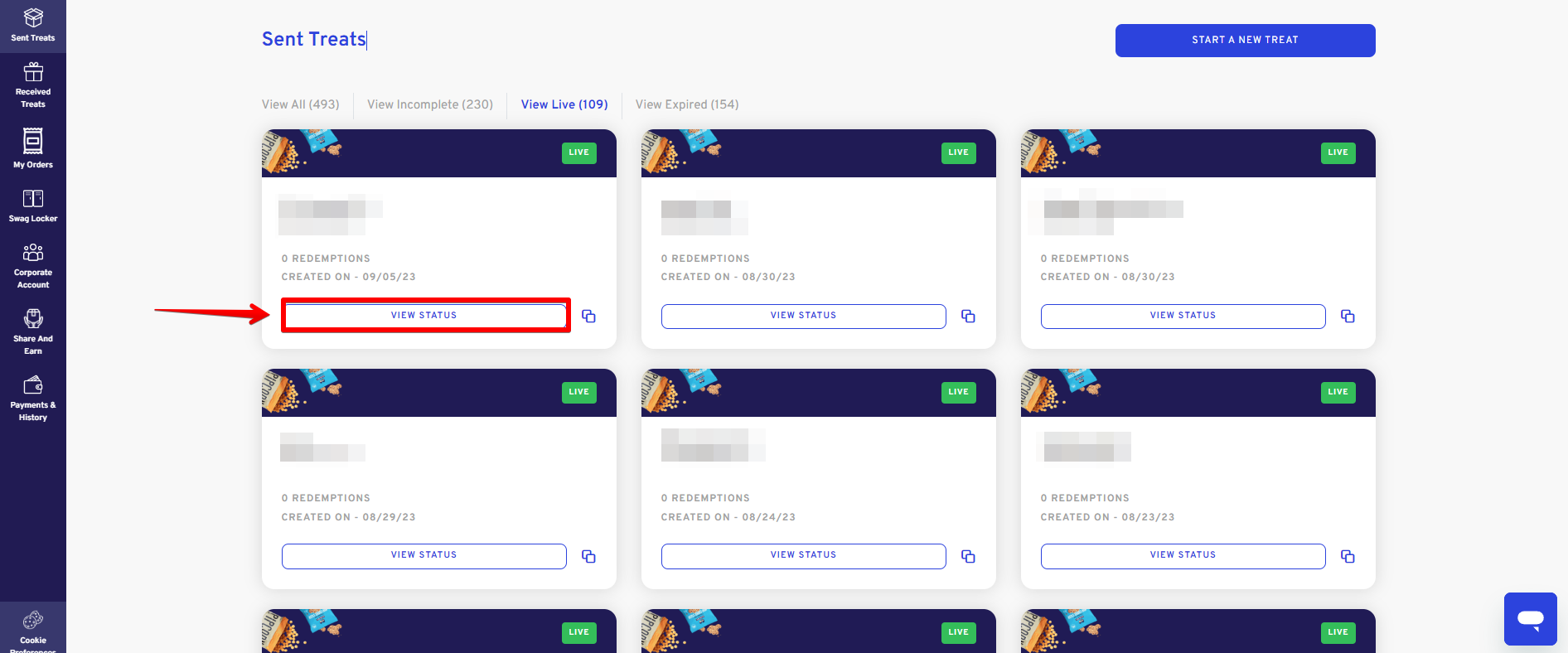 3. In the "Remind Recipients" section, click "Send additional reminder." You'll also find information on the last automated reminder sent.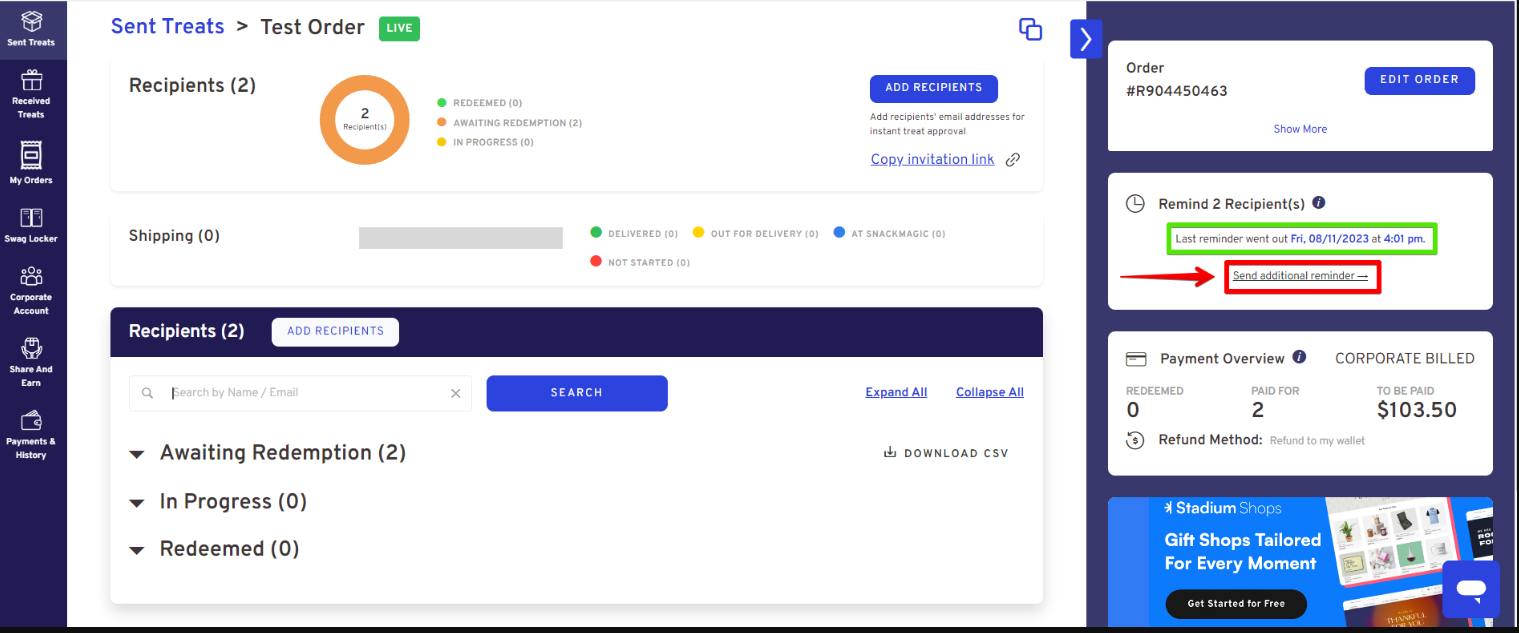 Reminder emails are only sent to recipients who haven't redeemed their treat yet.
Should you prefer not to send any reminder emails to your recipients, please inform us by sending an email to hi@snackmagic.com or sending a message via chat. We'd be happy to assist in deactivating the reminder emails for your order.


---
Any question(s)? We're here to help! Ask us anything via CHAT / EMAIL:
Request a demo with an account specialist here.