You can track all information related to your gifts (i.e tracking number, redemption status, shipping status, thank you notes) in the user-friendly Treats Dashboard.
Here's how
Under My SnackMagic, go to your Sent Treats.
> Click View Status of your live order
> Click Redeemed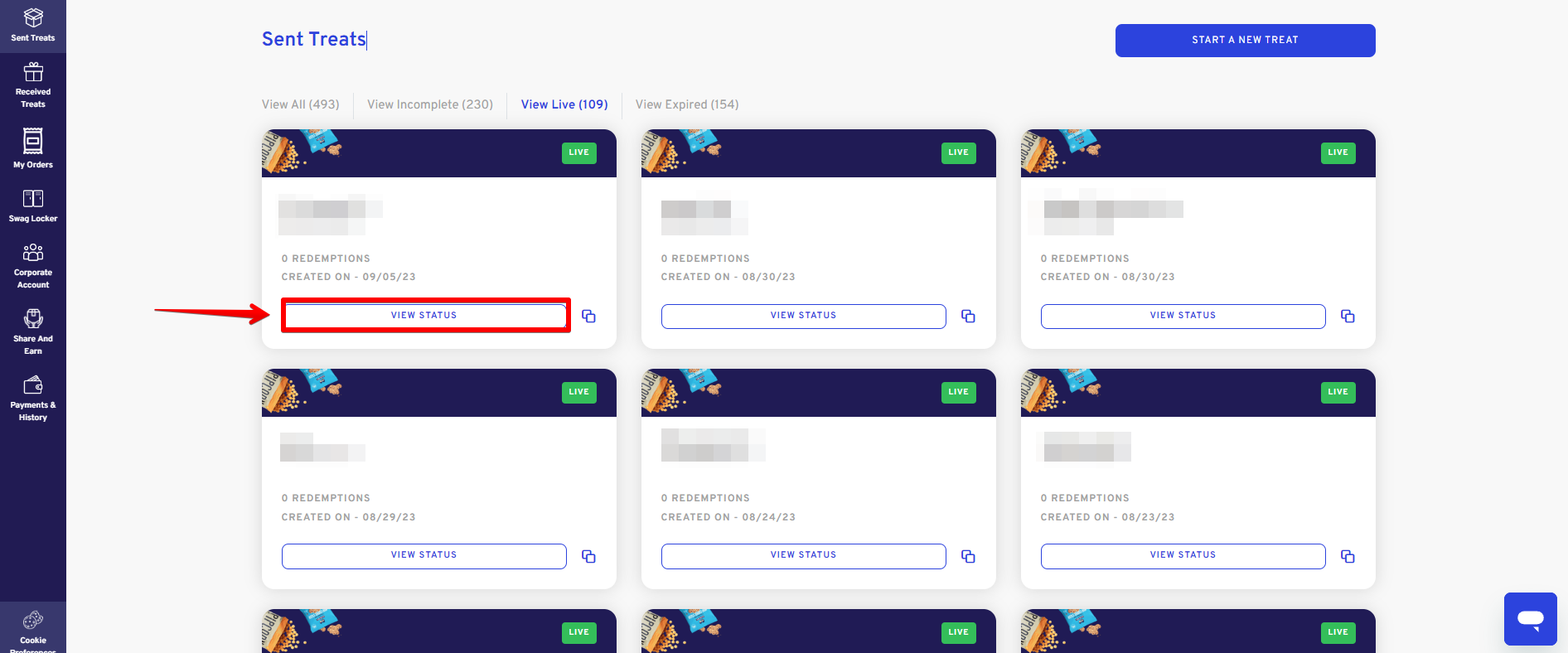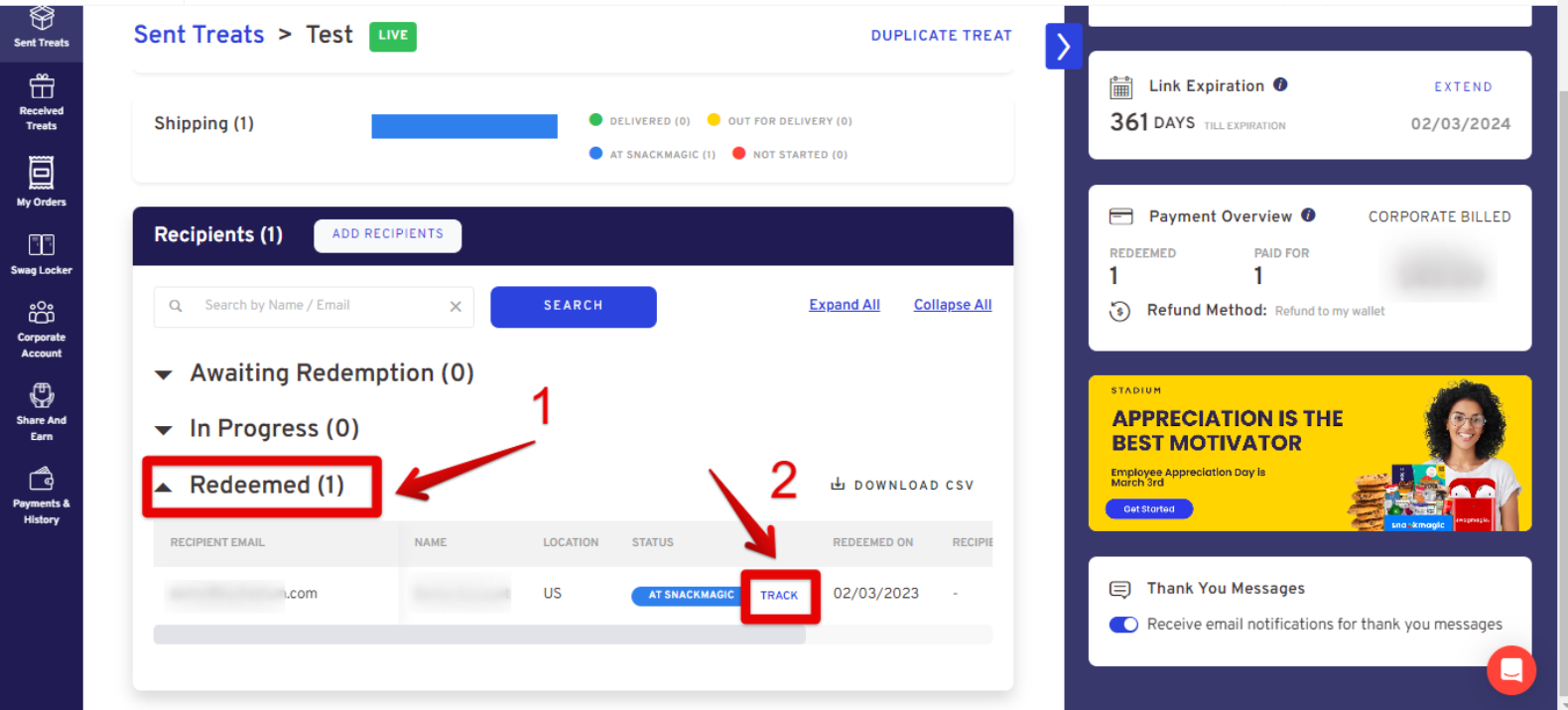 ---
Any question(s)? We're here to help! Ask us anything via CHAT / EMAIL:
Request a demo with our account specialist here.