Sending treats to multiple recipients has never been easier! With our Treats Dashboard, you can add recipients to your active order and send them invitation emails. Here's a step-by-step guide to help you through the process:


Step 1: Go to snackmagic.com and log in to your account.
Step 2: At the top of your screen, look for the dropdown button next to My SnackMagic. Click on it to reveal a list of options. From the dropdown options, click on SENT TREATS.




Step 3: In the SENT TREATS section, locate the specific treat for which you want to add recipients and click on VIEW STATUS to view more details about the order.

Step 4: Find the Add Recipients option. Click on it and you will see a pop-out page where you will input the email address of the additional recipient.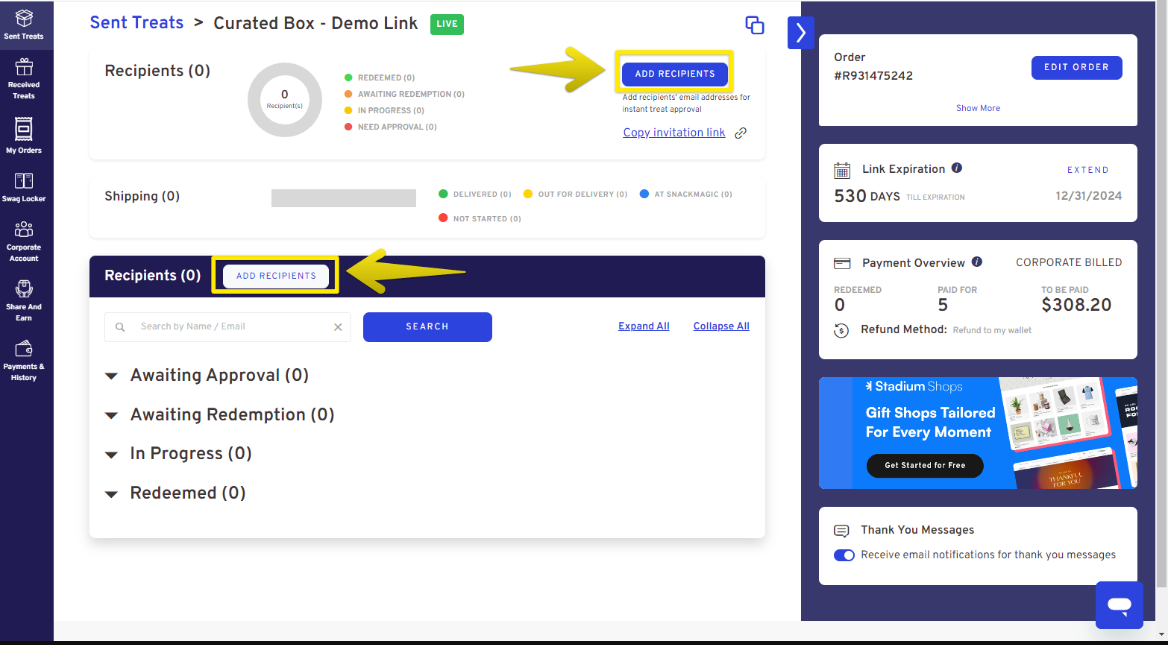 Step 5: Add the additional recipient(s) email addresses to this box. Once done, click Submit.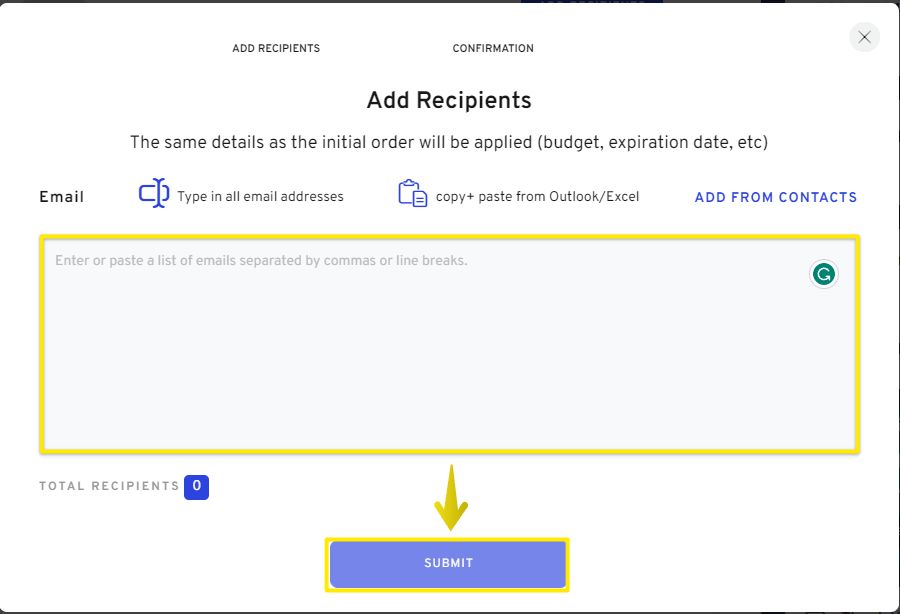 Step 6: You see a confirmation message indicating that the recipient/s have been successfully added to the order.

Step 7: To ensure that the recipients receive the invitation email, head back to the dashboard. Click the dropdown button beside Awaiting Redemption. Look for the email icon at the corner of the recipient's email address. Click on it and automatically an invitation email will be sent to that email address.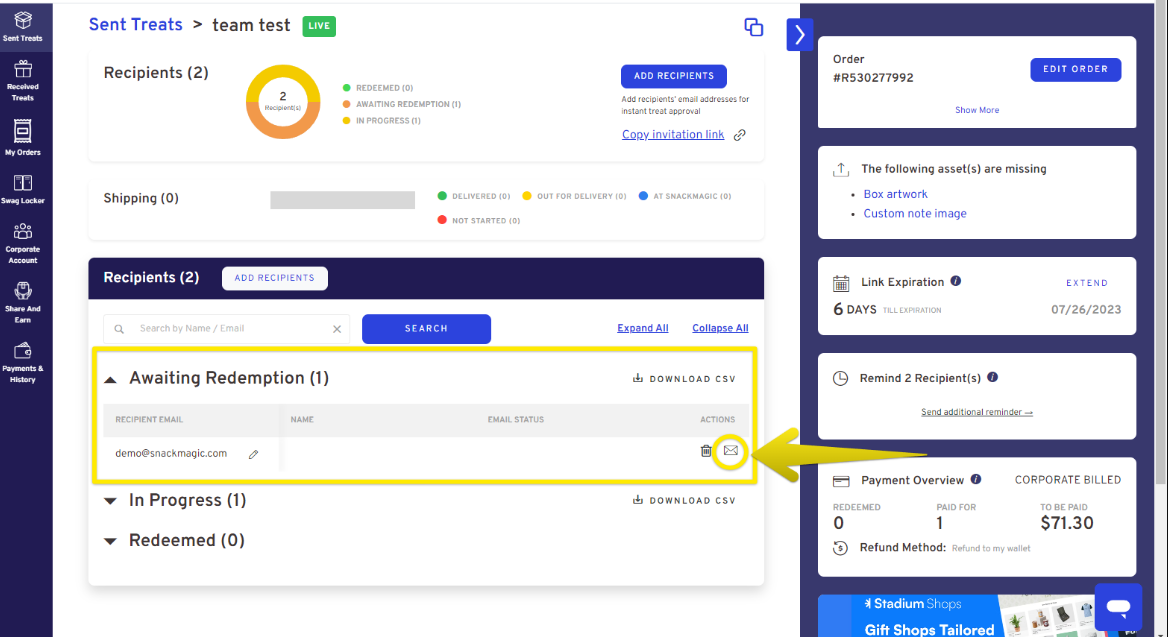 Congratulations! You have successfully added new recipients to your active order, and they will receive their invitation emails.
---
Any question(s)? We're here to help! Ask us anything via CHAT / EMAIL:
Request a demo with an account specialist here.