Treats Dashboard is the place where you'll be able to monitor the gift that you sent. Here you can see your recipients' tracking information, the redemption progress, thank you messages, and all other details of your order.

You can also add recipients here. For the open link option, you can also approve or deny recipients' orders from this page.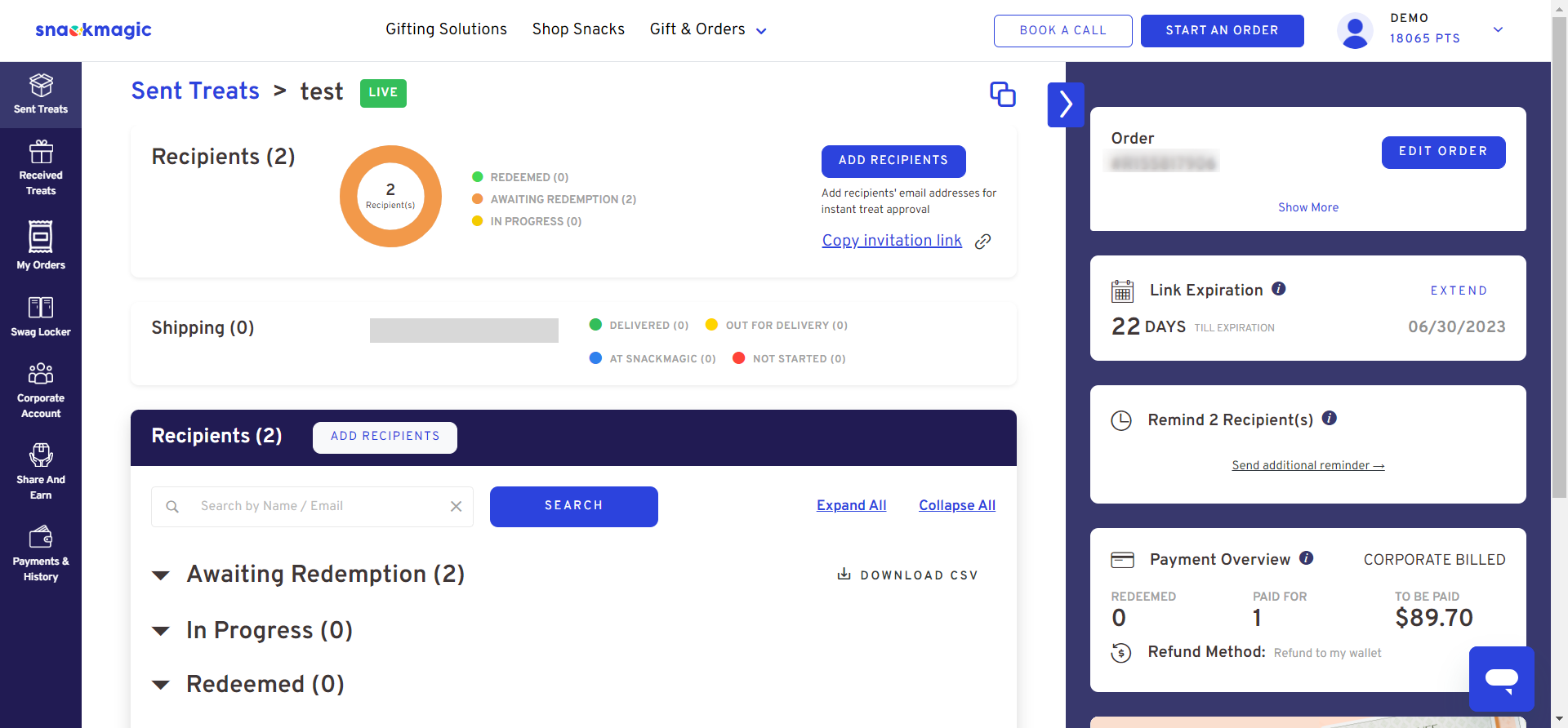 ---
Any question(s)? We're here to help! Ask us anything via CHAT / EMAIL:
Request a demo with an account specialist here.